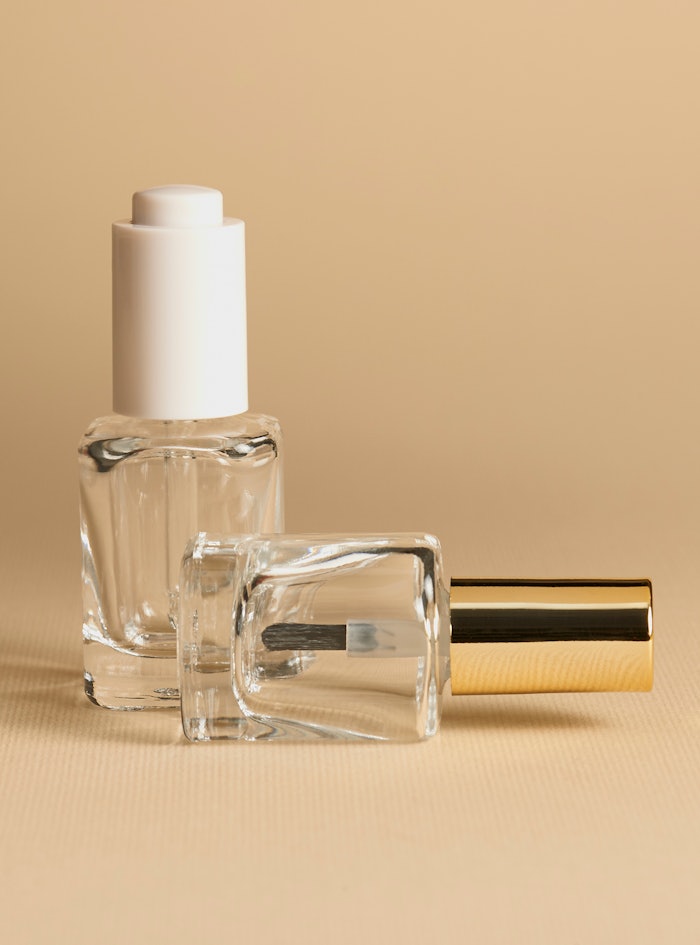 Baralan has launched its Marina Series, a new line of square-shaped glass bottles, ideal for makeup and skin care products. 
The bottles are offered in two sizes: 10 ml and 15 ml.
The 10 ml bottle has a GPI 13/415 neck finish. The 15 ml bottle has a GPI 15/415 neck finish. Both versions can be combined with a wide range of accessories and closures.
Maurizio Ficcadenti, global R&D manager, said, "At Baralan, our team continuously strives to develop new and different packaging designs that put a modern twist on classic styles. We hope the addition of our new Marina Series will provide brands with increased options for original, yet iconic packaging."