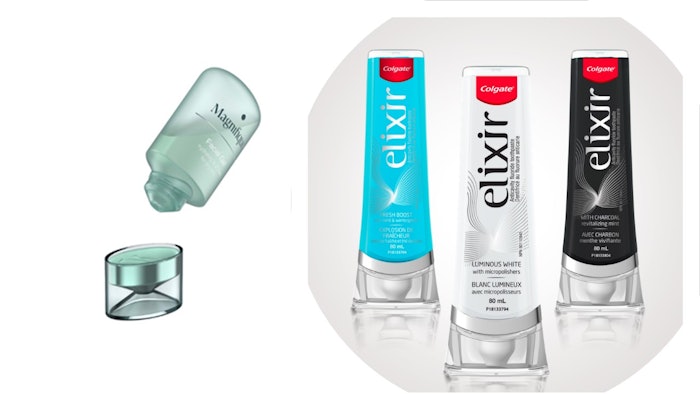 >>>Beauty Accelerate 2022 will take place in NYC, September 28-29. Registration is now open.<<<
During Beauty Accelerate 2022 in NYC, J. David Smith, co-founder and CTO, LiquiGlide, will present "Frictionless Future" of Beauty: Elegant, Sustainable Packaging Enabled by LiquiGlide's EveryDrop Technology."
Invented at MIT, LiquiGlide's EveryDrop technology is a solution to an old age problem of waste and inefficiencies in product design.
Having witnessed challenges and limitations in the personal care products we used, we became inspired to develop a coating solution that eliminates the friction between the inside of the package and products to generate the ultimate consumer experience.
This session will demonstrate how LiquiGlide's EveryDrop technology is posed to disrupt the beauty industry by removing the frustration of not getting every drop out of the package, while helping companies meet their sustainability goals. 
In March 2022, Colgate and LiquiGlide expanded the retail for the Colgate Elixir toothpaste with packaging that utilizes LiquiGlide's EveryDrop technology. The line initially launched in Europe but will expand to Canada in the winter of 2022.
In the United States, Colgate has launched a product with LiquiGlide's packaging technology at Sam's Club.
The redesigned packaging allows consumers to see how much product is left and recycle the package while remaining easy to dispense. The Colgate Elixir packaging won AmeriStar awards for "Best in Show" and "Design Excellence" from the Institute of Packaging Professionals.
In August 2021, LiquiGlide debuted its zero-waste packaging, EveryDrop, designed with industrial designer, Yves Béhar, and his firm, fuseproject.
The EveryDrop packaging was made possible by LiquiGlide's coating technology.
This session is part of a series of 5-minute talks from leading experts in beauty ingredients, packaging, manufacturing, services and more, offering attendees insights for jumpstarting their brand innovation.
In 2019, Beauty Accelerate was launched to provide the beauty industry a holistic experience that breaks down the conventional silos separating marketing, brand management, product development and R&D to allow brands and their partners to innovate more nimbly and effectively in changing times.
As the event returns in-person in NYC September 28-29, 2022 at the Metropolitan Pavilion, we again deliver a potent mix of newsmaker brands, R&D specialists, market analysts and retail thought leaders offering actionable insights as we head toward 2023. 
Thinking of coming to Beauty Accelerate 2022 with your team, colleagues or industry friends? Take advantage of our special discounts.
Attendees registering a group of three or more attendees can take advantage of special discounts by contacting beautyaccelerate@allured.com.