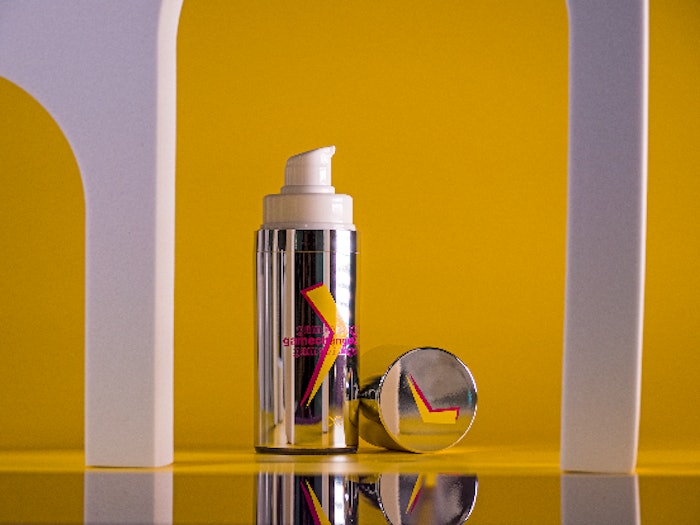 Quadpack has added full-cover hotfoil stamping to its decoration portfolio, offering a low-emission, solvent-free, more sustainable alternative to metallization.
The PET carrier foil can also be produced using PCR material and Quadpack is developing a process to recycle it. 
Brushed aluminium, wood and hologram effects can be applied, in matt or gloss, in monochrome or a multitude of colors, alone or in combination. Foils and foiling tools can be standard or bespoke, to match pack designs, budgets and launch plans.
Branding and lettering can also be incorporated into custom foils.
Full-cover hotfoil stamping is suitable for regular shapes, including concave surfaces. 
Quadpack's decoration portfolio includes screen printing, hotfoil stamping, pad printing, color matching, spray coating, metallization, laser engraving, digital printing and embossing/debossing.
Quadpack chief operating officer, Fabrice Revert, said, "Along with manufacture, we offer decoration and assembly, to provide complete 'made in Europe' solutions. In this way, we reduce leadtimes, for a faster time to market for any brands worldwide. By integrating this sustainable decoration technique into our workflow, we are helping our clients further along their journey towards positive-impact packaging. This is a key point of Quadpack's operational strategy for the future."