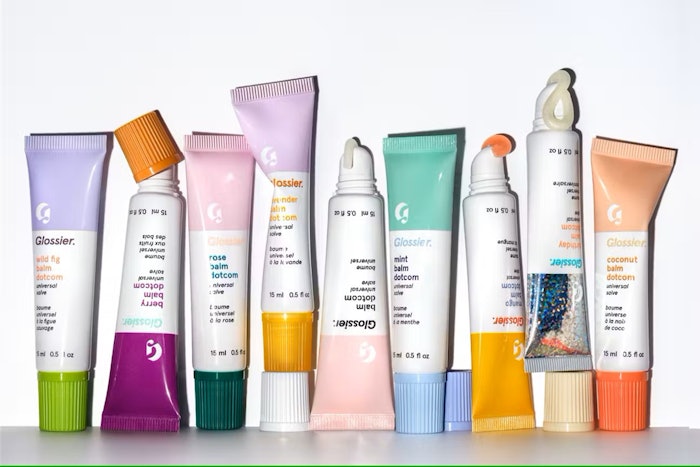 International Cosmetic Suppliers (ICS) has partnered with Glossier to custom design the tubes for their revamped lip balm, Balm Dotcom.
The new packaging design includes a hands-free slant tip applicator with a 3 mm orifice. It features a bespoke tooled ribbed cap designed with a complementary embossed logo on the top.
HDPE PCR was incorporated in the outer tube layer of this 19 mm diameter and 15 ml fill tube. 
Each of the nine newly launched SKUs was also designed with their own unique look, with a distinctive color block band and different colored ribbed caps for each SKU.