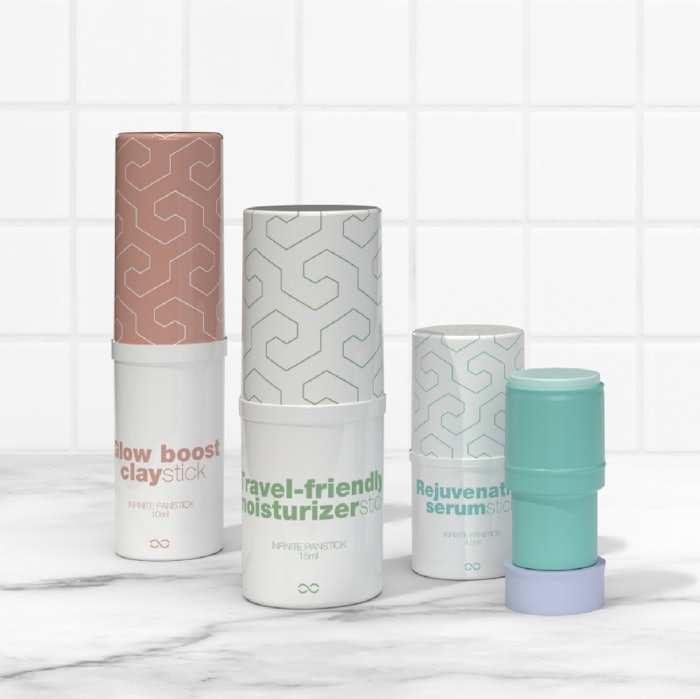 With solid/water-free beauty and personal care products on the rise, Quadpack has launched the monomaterial and recyclable Infinite PP Panstick for foundations, highlighters, sunscreens, serums, solid fragrances and more. 
Representing a new take on the company's legacy panstick, the new format comprises 100% recyclable PP and is available as a refillable format.
The design, which features a snap-on system, can be easily refilled from the top or bottom. The design also reportedly lowers carbon emissions by 43% compared to the original design (4.5 g PP Panstick versus 4.5 g conventional panstick).
The  Infinite PP Panstick is available in cup size 18.2 mm (10 g and 4.5 g) and 21.3 mm (15 g), with several in-house decoration options available, per Quadpack.