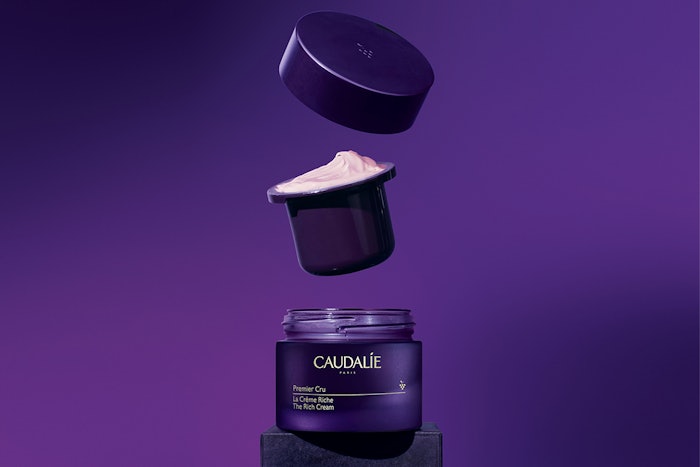 Caudalie has adopted Lumson's refillable Re Place glass jar for its Crème Riche Anti-âge Global from the Premier Cru collection.
The anti-aging cream is housed in the packaging, which is 100% Made in Italy, due to the design's mix of "luxury and sustainability," per the company.
Once the cream is finished, the consumer can dispose of the spent inner PP cup through the appropriate recycling chain and replace it with a new PP refill.
The selection of the Lumson refillable glass jars reportedly saves Caudalie about 3.12 tons of multi-material packaging and 18 tons of glass every year.
Re Place's inner cup, jar and cover can be customized and decorated with various effects; Caudalie's project features lacquering and hot stamping in matte gold on the jar. The inner cup features a distinctive coloring, while the cover features an embossed logo.