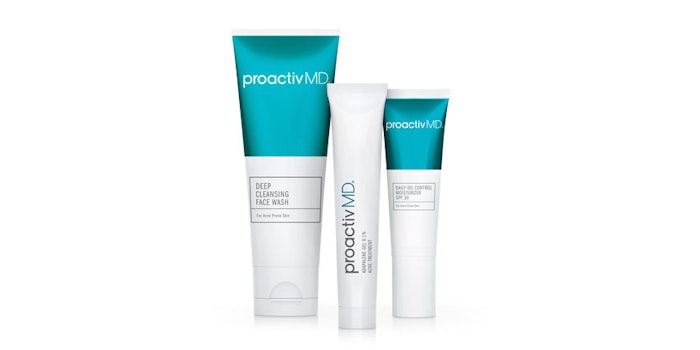 The Proactiv Company has announced its retail partnership with Sephora.
According to Proactiv, Sephora.com will be among the first retailers to carry new products as well as the brand's "classics," including the Proactiv Solution 3-Step System, the Green Tea Moisturizer, Skin Purifying Mask and the ProactivMD line of products (pictured above).
Megan MacDonald, senior director, public relations at The Proactiv Company, said, "We're so excited to launch on Sephora.com! I cannot wait for beauty enthusiasts and those struggling with acne to see and experience everything Proactiv has to offer—from our iconic acne-fighting systems to masks and moisturizers. Our products are formulated with premium, scientifically efficacious ingredients. Since we know many of our target consumers are already shopping at Sephora, they now have the opportunity to add our solution-based products to their daily and weekly skincare routines."