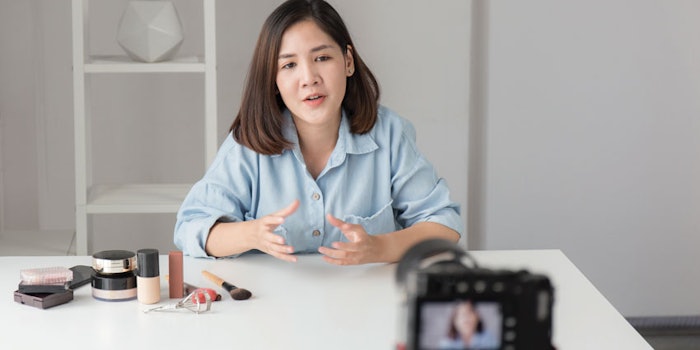 This past October, Cosmetic Executive Women (CEW) held its very first Indie65 Awards, a ceremony honoring 65 indie beauty brands for disrupting the market in the best ways possible. These brands, ranging from $1 million to $1 billion in size, include skin care, sun care, well-aging lines, ingestibles, color cosmetics and everything in between. Some of these brands are household names; others are well on their way there, thanks to unique ingredients and packaging, a social conscience, and a strong digital presence. Many of these companies started with a dream in the founder's kitchen; and many are in fact founded and led by women. According to CEW, 15% of its members represent indie brands—a significant jump from its 2016 indie membership of 6%. It's a new day in beauty.
Says CEW president, Carlotta Jacobson, "We've observed the indie brand segment within CEW membership grow exponentially and are proud to continue serving as an industry resource—providing support to drive their businesses forward."
And, as more and more indie brands wade into the market, they are bolstered not only by the support of their peers, but also by ingredient suppliers, contract manufacturers and packaging companies eager to partner with them.
Meeting Unfulfilled Needs
Indie brands often spark from an unmet need, typically with a personal twist, a process that is difficult to replicate in a traditional CPG company. As a result, each brand has its own unique story and path to growth.
In 2016, Paula Hoss was a new mom seeking a natural skin care solution for her cystic acne. Finding none, she created her own and soon launched CLN&DRTY Natural Skincare. The brand went on to win Boston's Rockland Trust Bank "Small Business, Big Dreams" contest in 2018, which included a $10,000 grant to investment in the business.
The brand has since been featured in Brit & Co., on Yahoo! Finance and recently launched its Reykjavik Collection, featuring products infused with pearl powder, squalene and alpha hydroxy acid essence.
"We've worked hard to create completely natural formulations with groundbreaking ingredients, and we know our community is going to be obsessed with The Reykjavik Collection," says Hoss.
Likewise, longtime friends Olga Kovaleva and Oksana Sannikova—a beauty industry marketing professional and a travel industry exec, respectively—teamed up in 2018 after seeing an unfulfilled need in the beauty market.
"We are both from Russia and moving to New York has not been easy on our skin," explains Sannikova. "It's been a tough transition with pollution, toxic fumes and the drastic change of seasons. All of this had taken its toll on our skin, and so we continued with the skin care routines we'd learned in our youth and perfected them as we went along. We had the idea of creating a line of our own and make it available to women worldwide."
The result was Onå New York, a skin care range featuring powerhouse antioxidants, acai berry, aloe, birch juice extract and more.
In addition to its backstory, the brand's modern luxe appearance further sets it apart.
"Many natural skin care products look similar on the shelf, with brown, recyclable boxes," says Kovaleva. "We wanted to bring some more fun to the packaging, because natural doesn't always have to have the same look."
The pair collaborated with renowned illustrator Alena Lavdovskaya to create the artistic, aspirational cityscapes featured on the clean, crisp packaging.
Finally, indie brands often have core principles that serve as requirements for their collaborators. This is particularly true for Prima, a skin and body care line that launched in 2019 and includes high-purity CBD oil in every one of its offerings.
"We believe that quality truly matters, and the integrity of what you are putting on and in your body, especially as powerfully therapeutic as cannabinoids and adaptogens, is extremely important," says co-founder and COO Laurel Angelica Myers. "We're the first hemp CBD brand to be a Public Benefit Corp, Made Safe Certified, and soon we will be a certified B Corp, which highlights our value for transparency, accountability and social impact."
Disrupting the Supplier-Brand Relationship
Developing a long-lasting relationship with suppliers can be key to the success of an indie brand, and often result in win-win situations for both the brand and supplier. Many suppliers offer turnkey solutions, for instance, which can be a huge plus for a brand just starting out. In addition, these suppliers appreciate indie brands' ingenuity, entrepreneurship and openness to partnerships.
Jessica Tarangioli, VP of business development for Fusion Pkg, explains, "We enjoy working with indie brands because they are very creative, not afraid to take risks and really driving innovation. It's also an exciting and unique experience to be a part of the evolution of an up-and-coming brand. We really learn who the brands are as they grow and evolve along with them."
Jean-Philippe Cosson sales and marketing director, SILAB, adds, "We consider that indie brands expect differentiation and agility. Even if these requisites are multidimensional, SILAB, as a raw material supplier, offers to brands unprecedented active ingredients or novel combinations to strengthen their scientific concepts."
Cosson continues, "At first developed for a niche community, the ambition of indie brands is to spread out and then to reach the largest audience. With its strong structure, SILAB can sustain the start of an indie brand and provide large volumes when needed."
"[Indie brands'] development time is shorter, so we can enter the market more quickly," says Syeira Simon, product development and formula innovation manager, Cosmopack. "And they tend to be more creative than many multinational brands."
Amanda Toussaint, co-founder of Beauty Blueprint, says, "Partnering with up-and-coming beauty brands has a level of excitement and intrigue that we love. Working with startups allows us to really think outside the box on the conception side of things—ideation, product development and packaging—but also allows us to implement best practices to set them up for long-term success. It is our passion to be a part of and help startups and indie brands achieve their goals and dreams of becoming the next big thing."
"We're not just offering them products—brands also look to us for advice and guidance on navigating the beauty industry successfully," says Winnie Sung, VP of sales, HCT Group. "Working this closely together naturally fosters a very loyal relationship early on, which makes it all the more gratifying to see the brand evolve and grow, and to know that we were able to be a significant reason for the success."
Having strong partners can make all the difference for an emerging indie brand.
For the full article, check out Global Cosmetic Industry's January digital magazine.