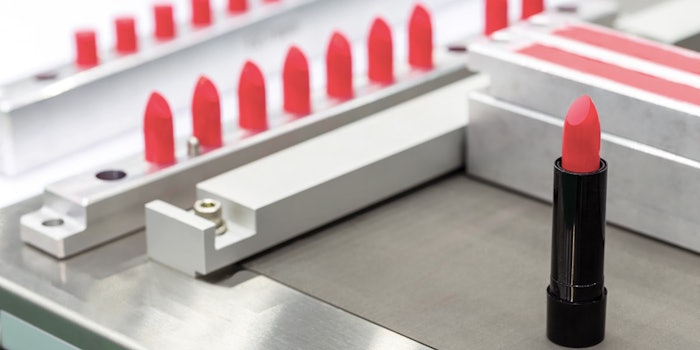 As discussed in part one of this series, indie beauty brands are disrupting the cosmetic industry. These are brands that are less than five years old with limited product offerings, typically in one category, and founded by both industry insiders and outsiders. For the most part, the products being offered are not innovative, but twists on existing products based on global wellness trends driven by ethical consumers and retailers' "clean" lists. Unfortunately, the unintended consequence is massive industry competition with "me-too" products creating consumer confusion.
Traditional Product Development
In the pre-indie brand era, product development was significantly different than it is today. The big, traditional brands (Estée Lauder, L'Oréal, Coty, Avon, J&J, Unilever and P&G) had enormous research and development (R&D) departments with technical staffs in a variety of disciplines. These departments worked together on product launches to support the marketing plans. The product development process was highly integrated, with each department essentially building on the work of the other.
Cross-functional collaboration
A typical product development process started with a cross-functional kick-off meeting among marketing, R&D and various R&D support teams such as regulatory, safety/toxicology, quality, clinical and packaging. These were collaborative meetings meant to leverage technology-based innovation because many R&D teams either had their own raw ingredient development team or worked with raw ingredient manufacturers to find the next new ingredient that could be used to achieve a competitive edge.
For example, during my time at Avon, our raw ingredient development team discovered the patented AVC-10 molecule which provided extensive anti-aging benefits for the Anew line. Often this research was presented to the marketing teams to create a story and plan for market introduction. For color products, regional palettes were developed based on ethnic considerations.
New bases and delivery systems were also part of the research efforts conducted by these teams. Another Avon discovery led to the FDA approval of the IR 3535 molecule, which combined a sunscreen with an insect repellent for the introduction of the Skin So Soft Bug Guard line. This was only possible because of the extensive support of the toxicology, clinical testing and regulatory teams.
Long timelines & brand control
Prototypes of the products were created and tested for safety and efficacy during development. If the products failed to produce the desired results, the teams went back and tweaked the formulas until the products met all requirements. This was possible because launch timelines built in two to three years for product innovation.
Once approved, the products moved from R&D to manufacturing and operational teams for production and commercialization. The key was that all aspects of the product development process, with the exception of package manufacturing, were controlled by the brand. Occasionally, either when there was not enough in-house capacity or when a novel concept was needed, traditional brands would tap third-party manufacturers for support.
Benefits
During this time, anti-aging skin care was the primary focus of innovation. Many traditional brands were using the most effective ingredients of the time and dictating trends by formulating with retinol, hyaluronic acid, alpha hydroxy acids, and vitamins C and E. There were feedback loops from regional offices to headquarters about new ingredient trends from other parts of the world. As a result, green tea and bearberry extracts, borage oil and shea butter were becoming popular additions.
Ironically, almost all of the advertising during this time only spoke to the benefits based on complexes or groups of ingredients that were used across a line on which the claims were based. These complexes were customized to the messaging of the sub-brands' target customer.
Regulatory challenges with R&D discoveries
Another key aspect of product development was that while many products had significant data to back up their efficacy, the U.S. FDA disallowed many of the new anti-aging claims, causing the traditional brands to, in some cases, dial back their research efforts. As a result, brands leaned on their beauty advisors to educate the consumer on the benefits that could not be advertised in mainstream media, opening the door to raw material manufacturers' innovation.
As the internet became a more influential source of information on raw materials—as well as a source for changing sales channels and competition—the traditional brands had to find new ways to communicate benefits in an environment that balanced regulatory requirements and a low tolerance for risk.
Product Development in the Indie Brand Era
Today, product development is marketing-driven. Most indie brands are really just marketing teams that use raw material and third-party manufacturers as their R&D teams.
Indie brands analyze global trends and competitive products, then send concept briefs with key ingredients and benefits to third-party manufacturers for development. Today, product development is more centered around meeting a retailer's "clean" list and being "free of" than it is about efficacy. The typical timeline is two to three months, not years.
For the full article, check out Global Cosmetic Industry's March digital magazine. 
Karen Yarussi-King is the president of Global Regulatory Associates (www.globalregassociates.com).