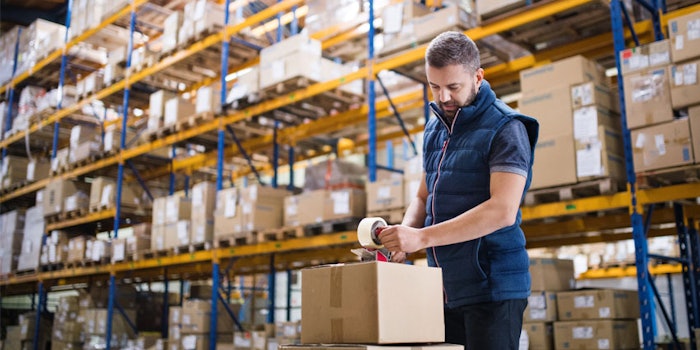 When your beauty brand reaches the tipping point, where filling orders and keeping track of inventory is all you're doing day and night, it's time to look for a 3PL, or third party logistics partner. These companies specialize in inventory storage, packing and shipping, so you can focus on more important things, like developing fabulous products.
For any direct-to-consumer brand, choosing a 3PL is a huge decision. Order fulfillment is your single biggest cost line item. More importantly, your fulfillment provider will be entrusted with all of your inventory.
Previously: 3PL Outsourcing Best Practices
The consequences of a poor choice can be catastrophic, while those of a good choice could be life-changing for a brand. If you're a beauty brand, here are 8 key things to look for. 
1. Experience with small-package DTC fulfillment
There's no substitute for experience, no matter what price they quote you. Small-package, direct-to-consumer fulfillment is a specialty. 3PLs that are set up for this type of fulfillment offer efficiencies that can't be matched by giant distribution companies or local one-off providers. 
Ask whether they service brands with similar needs. Ask about the systems they have in place, such as robotics, automation and paperless tracking that keep your costs low and prevent inaccuracies.
2. Ability to scale quickly as your brand grows
Those same efficiencies and forward-thinking technological innovations that save you money on pick and pack services will serve you well when your brand becomes the next influencer darling or gets discovered by a big-box retailer that wants to carry your product.
If your 3PL doesn't have the technology in place to manage B2B fulfillment, or isn't prepared to rapidly expand your warehouse space and staff up to fill orders, you could miss the opportunity and become a social sensation for all the wrong reasons. 
3. Integrated systems
When you put your inventory in someone else's hands, you'll be depending on them for information every minute of every day. You'll need to be able to see and prioritize orders, monitor inventory levels and track shipments. 
Your fulfillment provider must be able to exchange real-time data with your order and inventory management systems. It also must integrate with all of the various shopping platforms, marketplaces and retailers where your products may be sold, including payment systems and domestic and international shipping carriers. 
It's incredibly complex, and each entity involved is constantly upgrading or changing technological requirements. Look for a fulfillment provider that is committed to keeping up. 
4. Discounts on shipping
Any 3PL that ships thousands of small packages daily should be able to offer discounts on shipping; some go a little further. Look for a fulfillment company with more than one warehouse location so your products don't have to travel as far to reach your customers. 
Also, look for a 3PL that maintains relationships with more than one shipping carrier. That way, when a hurricane, polar vortex or pandemic shuts down one route or carrier, they have other options. More options can also lead to savings if they have the ability to route shipments the most cost-effective way.
5. Temperature-controlled storage
Your beauty or personal care products may or may not need temperature-controlled storage, but if they do, you'll need a 3PL that knows how to combine this type of storage with direct-to-consumer fulfillment and shipping.
6. Ability to use branded packaging
You put a lot of effort and money into developing your brand, website and packaging. When your customer opens that box, are they going to get the personalized brand experience you envisioned? Many 3PLs have a one-size-fits-all, our-way-or-the-highway mentality. If creating a unique customer experience is important to your brand, make sure your 3PL will accommodate your unique needs. 
7. Kitting and other special capabilities
How willing is your fulfillment partner to go beyond the basic pick, pack and ship services? Whether or not you need kitting, assembly, product inspection, special inserts or gift card activation, you will learn a lot about a 3PL by asking if they can handle it. 
8. Clear communication
A good partnership is built on clear, two-way communication. Expectations and responsibilities should be discussed during the onboarding process and clearly defined in a set of standard operating procedures for your brand. This document should cover all aspects of the fulfillment process, from warehousing to transport to systems support. 
In addition, you should have a clear channel of communication in the event that something needs immediate attention. Be wary of a 3PL that seems unwilling to sit down with you and offers only a boilerplate document for you to sign.
When choosing a 3PL it's important to do your homework, but in the end you'll have to trust your instincts. Are they listening to you? Do they have a good understanding of your needs but also show a willingness to adapt? Is their technology where it should be today, and are they investing in tomorrow? The answers to these questions will tell you whether or not you can trust them with your brand.
Esther Kestenbaum Prozan is president and COO of Ruby Has Fulfillment. She has held leadership and C-suite roles within e-commerce and retail technology companies for 20 years. Prior to her role at Ruby Has, she was CEO of DayOne, a multichannel provider of baby and prenatal services. Prior to that she was founder and CEO of TheShops.TV, an e-commerce company leveraging QVC-style video. She has also held SVP and VP roles with various retail marketing technology companies and holds supply chain certifications including Six Sigma Black Belt and APICS CPIM.