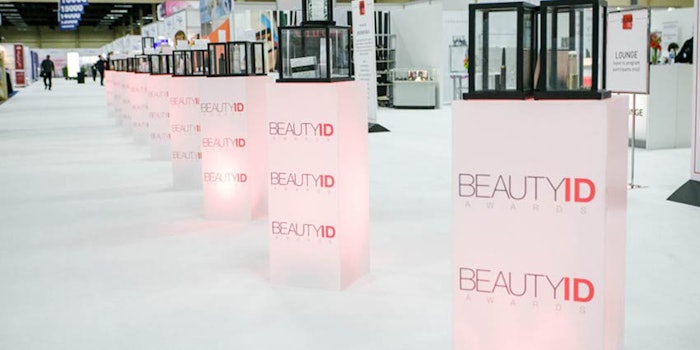 beautyidawards.com
The second annual Beauty Innovation & Design Awards (Beauty ID Awards) are now accepting submissions.
BeautyID recognizes creativity in packaging design and material and product formulation across all cosmetic categories—hair, nail, skin, color, personal care, fragrance and sustainability. The award is open to all segments, including professional, prestige and mass market; there is also a category dedicated specifically to cosmetic contract manufacturing.
Submissions will be accepted until April 1, 2018. Designers, suppliers, agencies and brand manufacturers from anywhere in the world, from both large and small companies, are welcome to apply. Eligible products have been or will be introduced for retail domestically or internationally from March 31, 2017-April 1, 2018.
Related: BeautyID Awards: HCT Group and Estée Lauder win Best in Color Cosmetics
Products will be judged based a combination of design and functionality and should respond to an industry demand or create a new trend in a unique way. Judges will select one winner from each of the eight categories as well as one Grand Award winner. Additionally, an Audience Choice winner will be selected through public online voting scheduled to open early May.
Judges will include representatives from Air Paris Group, Aware Products, BARNEYS NEW YORK, NY, Beauty Stat, Esteè Lauder, Pretty Connected, Pearlfisher and the Fashion Institute of Technology, among others.
Along with a custom trophy and exposure through CPNA, winners will receive a variety of prizes to be announced throughout the course of the program.
Winners will be announced during a celebratory reception to be held July 30, 2018 during Cosmoprof North America.
For more information or to submit a product for consideration, visit beautyidawards.com.