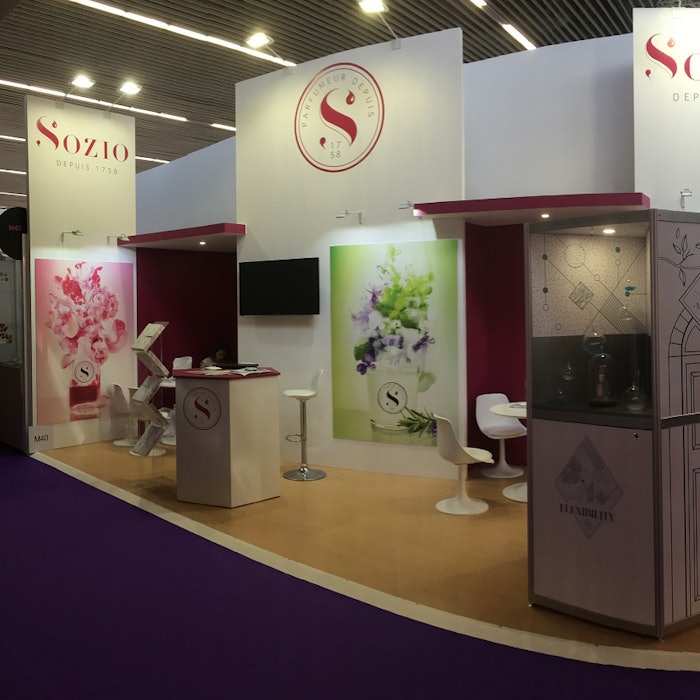 At the 2018 in-cosmetics Global, Sozio displayed its re-defined identity with an experiential booth representing its Maison Sozio fragrance collection.
Maison Sozio collection includes fragrances inspired by Sozio's core values as a company. Each of the fragrances were on display at the Sozio booth and included: 
Family: a woody leather fragrance, reminiscent of the history of perfume.
Natural: a fresh floral green accord.
Savoir-Faire: a chypre scent to symbolize the custom, handcrafted history of the company.
Flexibility: a fresh and intense citrus duo.
Global diversity: an exotic oriental fragrance.