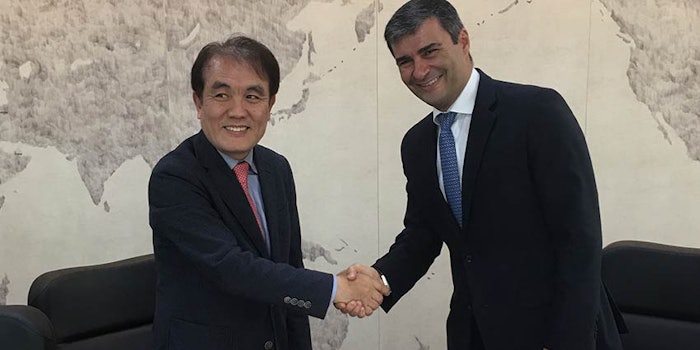 Azelis has announced its acquisition of SammiChem Co (Sammi), a South Korean personal care ingredient distributor.
Sammi's 17 Seoul-based employees will join the Azelis team. With the acquisition, Azelis is now active in 12 countries throughout Asia-Pacific. The transaction is anticipated to reach a close within the next three months.
Related: Evonik, Azelis Strike Distribution Agreement
"South Korea, with its population of more than 50 million inhabitants and prime quality personal care products, will allow us to create a solid platform for the region, enabling us to further grow with our existing, global principals," said Laurent Nataf, CEO and president, Azelis Asia Pacific. "Sammi has built a good customer base and valuable principal relationships. Its laboratory is well equipped for providing innovative solutions to the trend-setting South Korean personal care market and we are very excited to be part of this global driving force now. We believe that the synergies with our international structure and our own partnerships will be a valuable contribution to the local market."
Added Mann Sup Ryoo, CEO and owner of Sammi, "Products that we specialize in require a high number of premium ingredients, exemplary regulatory and compliance know-how as well as proximity to and intimacy with customers, making us a vital part of the value chain of the South Korean personal care market. As a part of such a well-established global player such as Azelis, we believe to be even better positioned on the market to play that vital role. Not only will we be able to continue to deliver the high-quality products and service to our customers, but we believe that this new partnership will open up new doors for us and ensure the future of Sammi.