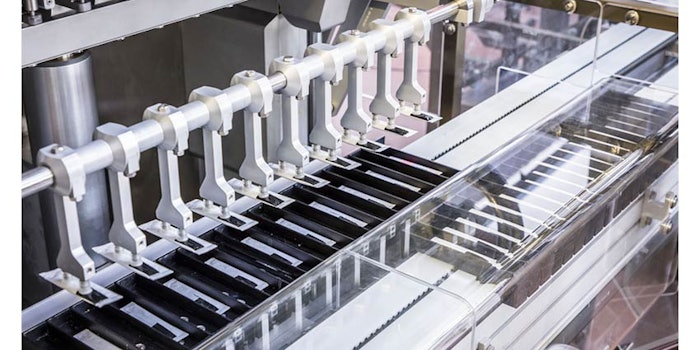 Marchesini Group has acquired two companies, Schmucker and Creinox.
Schmucker, founded in 1977 on the Italian/Slovenian border, specializes in building stickpack packaging machinery for food, pharmaceuticals and cosmetics. In 2017 it had a turnover of €10.5 million, with a share of 80% in exports.
Related: [video] Cosmoprof Bologna: Marchesini Group Technology in Motion
This comes after Schmucker's May 2018 acquisition of 80% of Creinox, an Italian company specializing in stainless steel, particularly product containers and tanks for the pharmaceutical, cosmetics and food industries with a 2017 turnover of €1 million.
Other recent Marchesini acquisitions include Dumek, which designs processing machines for cosmetics; infeed and positioning systems company Vibrotech; and SEA Vision, a manufacturer of inspection systems used in pharmaceutical anti-counterfeits.
"Just like we did for the other acquisitions, Schmucker too will continue to be managed by its founders in order to guarantee business continuity, to safeguard the local suppliers and to pass on their know-how," said Marchesini Group CEO Pietro Cassani. "The single-dose stickpack market is very interesting. Over recent years, it has moved from food to pharmaceuticals, also thanks to the ease-of-use and to a size that saves 20-30% of packaging material compared with the sachets sealed on four sides."
Schmucker CEO Enrico Schmucker added: "We are honored to belong to an enterprise such as the Marchesini Group. We are convinced that we will provide an important contribution to the Group's expansion strategies thanks to our skills and our team."