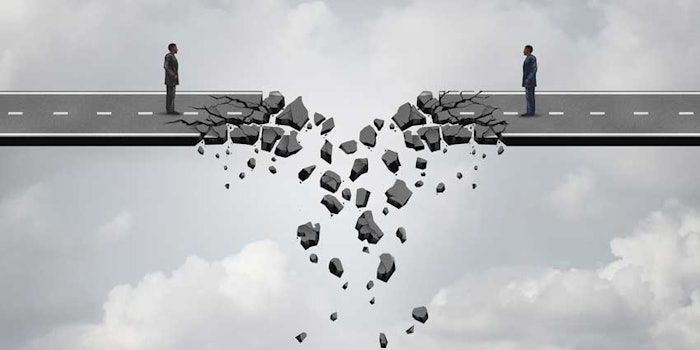 The deal is off between Clariant and Huntsman. 
In a joint statement, Peter R. Huntsman, president and CEO of Huntsman, and Hariolf Kottmann, CEO of Clariant, stated:
"We remain convinced that the proposed merger of equals as agreed to on May 21, 2017, would have been in the long-term best interests of all of our shareholders. However, given the continued accumulation of Clariant shares by activist investor White Tale Holdings and its opposition to the transaction, which is now supported by some other shareholders, we believe that there is simply too much uncertainty as to whether Clariant will be able to secure the two-thirds shareholder approval that is required to approve the transaction under Swiss law. Under these circumstances and in light of the high level of disruption and uncertainty that has been created for both companies, we have jointly decided to terminate the merger agreement. This will allow both companies to focus again fully on their respective stand-alone strategies in the best interests of the companies and their shareholders, associates, and other stakeholders. We maintain a great respect for one another, and we want to recognize and express our mutual and deep appreciation for the efforts and incredible commitment demonstrated by the associates of each company over the past several months."
Reportedly, the termination agreement sees no payment of a break fee on either side. 
Clariant also shared that White Tale Holdings has since increased its stake in the company by more than 20%.