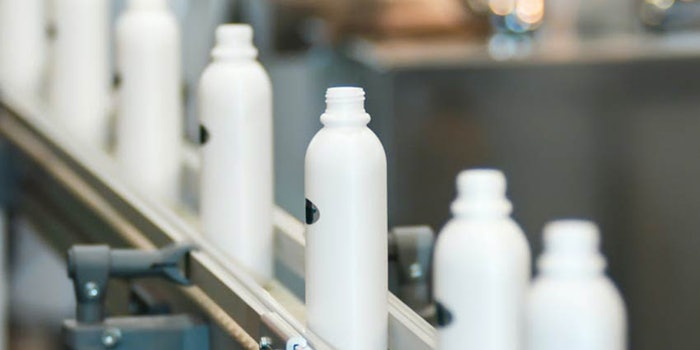 Adonis Manufacturing, a California-based manufacturer of beauty, personal care and home products, is celebrating 36 years of business.
Over the past three decades the organization has built a strong, experienced team of chemists and technicians who are utilizing the latest state-of-the-art equipment to meet client needs and exceed expectations.
Founded in 1984, Adonis Manufacturing now operates from an 80,000 square foot facility in Corona, California, houses 18 stainless steel steam heated tanks, ranging from 400 to 23,500 lbs, and offers more than 2,000 products for private label.
Additionally, the Adonis Manufacturing team can include anywhere from 80 to 120 associates, depending on the requirements at the time. Back in 2017, the organization was crowned SBA International Exporter of the Year.
Having started life as Cosmedx Science, the organization successfully implemented a comprehensive rebranding campaign to highlight its expansion from the beauty industry alone into personal care and home products.
As part of the rebranding, Adonis Manufacturing also delved into new areas, including CBD manufacturing. Today, the company boasts more than 100 private label CBD products such as creams for topical applications.
"As we continue to edge closer to the 'Big 4-0,' we're really starting to take a look at just how far Adonis Manufacturing has come since the company was founded," president of Adonis Manufacturing Rami Elkhoury said. "We're so proud to look back and see the enormous strides that we've made over our 36 years in operation, not only in terms of our facility, our team, and our production capacity, but also in our ability to adapt and diversify in line with the ever-evolving needs and expectations of our growing customer base."
Elkhoury continued, "We've had 36 years to streamline our processes, and while we're constantly implementing change, we feel that we've reached a point where we really have developed the perfect solution for high growth multinational brands."