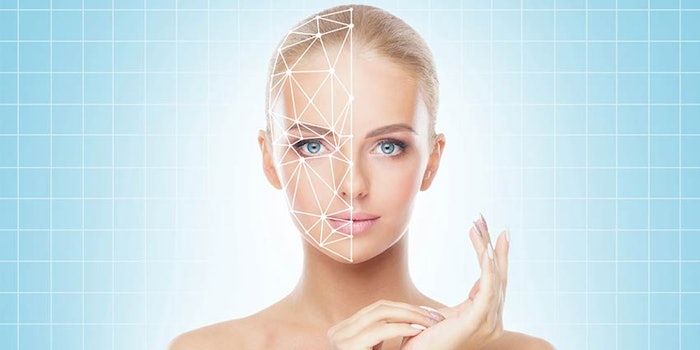 Virtual services have become a key focus during the COVID-19 outbreak. Now, Megvii has announced the launch of FaceStyle, an AI-powered makeup and beauty virtual try-on solution available to beauty brands, giving them the capability to provide tailor made recommendations to customers.
Using Megvii's facial recognition technology and its proprietary Brain++ AI productivity platform, FaceStyle accurately captures and replicates end-users' facial features, via a few thousand key points around the mouth, eyes, nose and eyebrows, to demonstrate the effect of makeup in a realistic setting.
It is able to analyze and recreate the individuals' facial appearance, including skin and lip color, wrinkles and spots, and can also generate skin condition diagnosis and provide personalized skincare recommendations to end-users.
The solution can be implemented online and offline in retail stores to minimize physical contact, particularly during the COVID-19 pandemic. It has been deployed by several customers including Haitunjia, an e-commerce platform with over 50 million registered members in China.
FaceStyle offers beauty brands a low-cost AI-powered online product marketing system and supports salespeople in providing tailor made recommendations to their customers based on FaceStyle's diagnosis. The solution also embeds data capability that allows beauty brands to track and measure which products sell best, and does not collect or store any personally identifiable data.
"Traditional industries including the cosmetics and skin care sector face specific challenges in that consumers want to try out new products before making a purchase," Zhao Liwei, senior vice president of Megvii's cloud services business, said. "They needed a solution that allows customers to try on makeup virtually in a way that accurately reflects their features and the pigment of their skin for a realistic experience. However, they do not have the capabilities to develop these solutions themselves. AI technology can help to address this challenge."
Liwei continued, "FaceStyle not only offers a new way of marketing for clients to promote their brands and boost sales, it also marks a start for Megvii to accelerate the commercialization of our AI technologies in traditional industries."