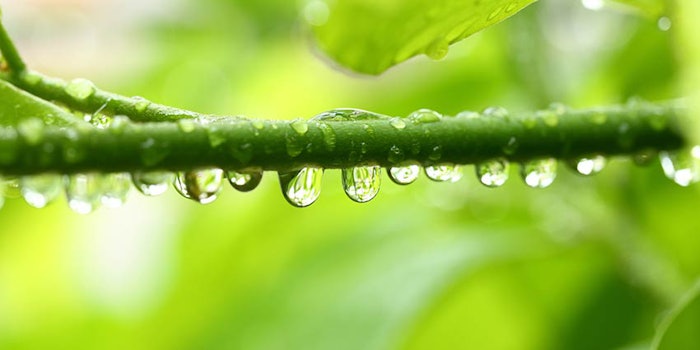 Firmenich was awarded the Best Sustainable Family Company Switzerland 2018 Award by CFI.co.
The recognition was received at the United Nations World Investment Summit, hosted at the United Nations in Geneva. The conference brings together business leaders and heads of states to enhance world trade and advance the United Nations Sustainable Development Goals (UNSDGs).
Firmenich was honored for its holistic leadership in sustainability, which is embedded in the company's growth strategy and focused on advancing the UNSDGs. This integrated approach (bringing together both social and environmental metrics) was reflected in the company's EcoVadis rating this year—it placed among the top 1% of Gold rated companies.
Related: Firmenich Wraps Up FY18 with Breakthroughs and Gains
"Firmenich's sustainability credentials are exemplary and have been applauded by the CFI awards judging panel as the company is committed to playing its part in respect of the United Nations Sustainability Development goals," said Caroline Stone of the awards liaison office at CFI.co. "Firmenich works with vigor and outstanding expertise for improved nutrition and higher standards of hygiene."
The company's environmental goals are reflected in its CDP scores, including A-List rankings for climate and water management. Firmenich also made strides in advancing women in its rank, committing to becoming a 100% certified gender equality employer  worldwide by the end of 2018.
Additionally, the company was showcased at events in Geneva and New York as a leading Swiss company advancing UN Sustainable Development Goals by the United Nations Global Compact Swiss Network.
"It is an honor for all the members of the Firmenich family to be recognized as the Best Sustainable Family Company in Switzerland," said chairman Patrick Firmenich. "For all of us at Firmenich, sustainable business is smart business; it's about doing what's right for our planet, communities and business to thrive all together."