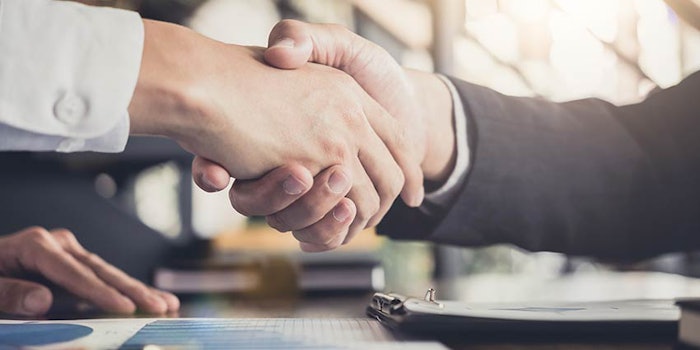 Knowlton Development Corporation (KDC), which partners with beauty, health and personal care brands, and private investment firm Cornell Capital LLC have announced that a group of investors led by Cornell Capital have partnered with KDC for its next leg of growth.
Among the investors are HarbourVest Partners, LLC. Caisse de dépôt et placement du Québec (CDPQ) and Investissement Québec (IQ), long-time shareholders of KDC, will rollover a significant stake as part of this transaction to continue supporting KDC in this new phase of expansion.
Founded in 2002, KDC offers its customers a "one-stop solution," providing product innovation, research support, custom formulation, batch processing, assembly, packaging and quality assurance services for prestige beauty and health, specialty personal care and household products. Through its seven acquisitions over the last four years, the company has further expanded its offerings in the fine fragrance, air and home care product markets.
KDC has nearly 4,800 employees across ten North American facilities, with headquarters in Longueuil, Québec. In June 2018, it announced the creation of an innovation lab to enhance its research and development capabilities and production creation for its roughly 200 customers across 300 brands.
"The investment from Cornell Capital comes at the perfect time for KDC," said Nicholas Whitley, KDC CEO. "Cornell Capital believes fully in the value that KDC's unified capabilities provide to our customers. Their partnership with our existing management will provide KDC with the capital to continue our unmatched investment in top-tier product innovation and world-class manufacturing capabilities, as well as support our domestic and international growth strategy. This is a very exciting time for KDC, our customers and employees."
Henry Cornell, founder and senior partner at Cornell Capital: "KDC fits seamlessly with Cornell's strategy to invest in companies with excellent management teams and in industries that are thriving and poised for international expansion. We are impressed with the growth that the company has enjoyed under Nick's leadership, and we have a shared vision for building on this strong trajectory. Everything at KDC is best in class – from its consistent investment in innovation, to its manufacturing capabilities, day-to-day execution, customer service and culture. Leveraging our global network, we look forward to working with management to help expand KDC's operations, particularly in Europe and Asia."