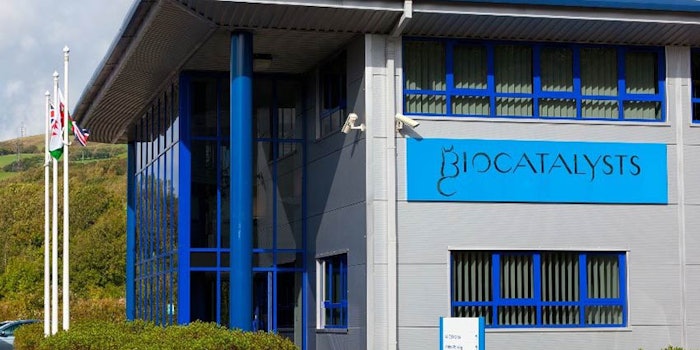 Biotechnology company Biocatalysts Ltd. received the Queen's Award for Enterprise in the category of Innovation.
The company, which has produced specialty enzymes for a variety of industries for more than 35 years, was one of 201 companies selected out of "thousands" of applicants.
Among the Biocatalysts innovations: MetXtra, a bespoke software system capable of screening millions of sequences to identify new enzymes within hours. The program reduces the early stages of enzyme discovery from years to weeks, enabling the supply of laboratory-grade enzyme samples to customers for as little as £1,000.
Enzymes can then be developed and scaled up within months instead of years—giving companies access to enzymes in realistic time frames, providing them with the opportunity to quickly produce new products in response to market trends. 
"We are very proud to receive the Queen's award for Innovation," said Rod Sears-Black, managing director. "It recognizes the dedication and commitment of the Biocatalysts team to create this unique offering to the market."   
The Queen's Awards for Enterprise recognizes outstanding businesses in the United Kingdom in the categories of innovation, international trade, sustainable development and promoting opportunity through social mobility.