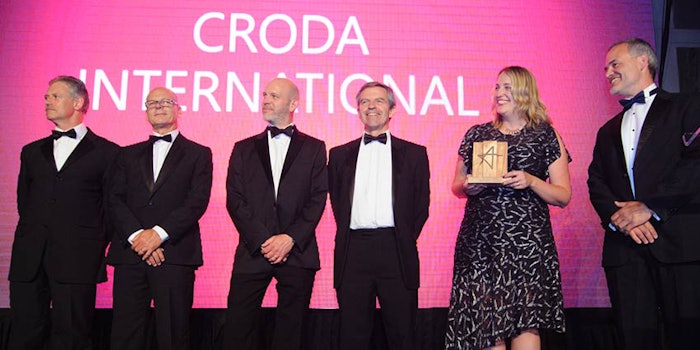 Croda International Plc. (Croda) has been named Company of the Year by the Chemical Industry Association (CIA).
The awards honor outstanding companies and individual manufacturing sites in the U.K. chemical industry; Croda was recognized for the investments it has made in the U.K. over the past two years, its growth in exporting products around the world and its commitment to innovation via its partnerships and Open Innovation Program.
The company also took home the CIA Environmental Leadership Award for its Hull manufacturing site. It was celebrated for its sustainability initiatives to minimize its environmental impact, such as its cradle-to-gate Life Cycle Assessments.
Related: Croda Wins Bio-Based World News Innovation Award
"For our hard work and commitment to innovation and sustainability to be acknowledged in this way is fantastic," said company secretary Tom Brophy. "Winning these awards demonstrates our commitment to sustainable growth through our investments in our operations and targeted acquisitions, and our strong ties with academia and small enterprises who focus on providing innovative solutions to meet the challenges our world is facing." 
"We believe in using 'Smart Science to Improve Lives, and contributing to the United Nations Sustainable Development Goals through the actions we take to operate more sustainably and to provide ingredients that have a sustainable benefit as they are used by consumers," added Julia Creasey, Ph.D., group sustainability manager. "All our research centers and manufacturing sites across the world are implementing initiatives to reduce our environmental impact and offer more sustainable solutions. It is particularly pleasing to see the great steps taken by our Hull site being recognized by the CIA."