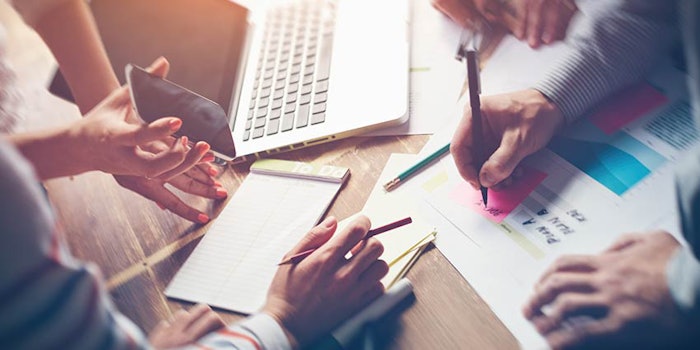 BASF has partnered with cleantech startup incubator Greentown Labs for the Greentown Labs Circularity Challenge, a six-month accelerator program.
The companies are "innovative ideas from startups with a proof of concept solution to disrupt the plastics, energy storage and recycling value chains to enable a sustainable and circular economy." Startups will gain access to industry advisors and mentors, business and technical resources and physical infrastructure, among other benefits.
"The circular economy is all about resource efficiency and implementing sustainable practices across value chains," said Emily Reichert, CEO of Greentown Labs. "We believe deeply in the impact innovations across the circular economy can have on our planet and we are eager to see all the great ideas startups have to improve energy storage, plastics, and recycling value chains. BASF has been a wonderful, supportive partner to the Greentown Labs community and we are proud to be running this challenge with them!"
Specific areas of interest within the plastics, batters and digital tools categories include, but are not limited to:
Plastics
Advanced recycling technologies
Novel designs
Energy-efficient processes for depolymerization (including enzymes), pyrolysis or gasification to recover building blocks
Batteries
New business models to improve the collection of batteries/cells after initial use
Ways to optimize recycling of battery materials, including valuable metals such as cobalt, nickel, lithium, etc.
New batteries that can be reused, repurposed or recycled more often and more cost effectively
Digital tools
Digital platforms that enable new business models in circular economy
Tools that help simulate and predict recyclability and guide designs
Technologies that support tracking and reporting of value streams
Awardees will be eligible for awards and benefits including:
Acceptance into Greentown Launch, a six-month accelerator program for startups at Greentown Labs
$25,000 in non-dilutive grant funding
Partnership with and/or potential investment from BASF by the end of the program
Access to select BASF testing capabilities, global technical facilities and expertise
Exclusive access to the Greentown Labs and BASF networks
Desk space at the Greentown Labs Global Center for Cleantech Innovation
Potential access to BASF-sponsored bench in Greentown's wet lab
Potential for joint ISO-standardized eco-efficiency analysis with BASF
Opportunity to connect with multiple stakeholders across industries, including BASF customer and special program affiliate Stanley Black & Decker
Submissions will be evaluated on potential impact, strength of team and relevance for partnership with BASF and Stanley Black & Decker (which is supporting the program), among other criteria.
Applications for the Greentown Labs Circularity Challenge will be accepted through August 30, 2019 at 11:59 pm. For more information, visit www.basf.com.