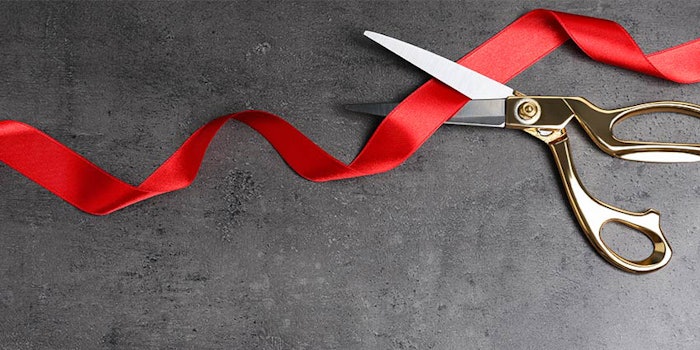 Pilot Chemical Company has cut the ribbon on its new corporate headquarters in West Chester Township, Ohio.
The 36,000-square-foot office space is located at 9075 Centre Pointe Drive in the Centre Pointe Office Park. Features include light-filled open collaboration spaces; conference rooms and private offices; a central staircase; and a variety of options for private and group work.
Related: Looking to Up Growth and Innovation, Pilot Does the Organizational Shuffle
A variety of local government and business leaders attended the grand opening. After remarks by Pilot Chemical CEO Pam Butcher and the ceremonial ribbon-cutting, guests joined the Pilot team for breakfast in the café and a tour of the facility.
"We're honored that local business and community leaders took the time to help us celebrate this next phase in Pilot's journey," said Butcher. "We're excited to be part of the thriving West Chester business community and look forward to accelerating our success with our revitalized corporate strategy."
The company is also in the process of converting its former headquarters, located in nearby Sharonville, into a technology center. The project is slated to be completed in late 2019.