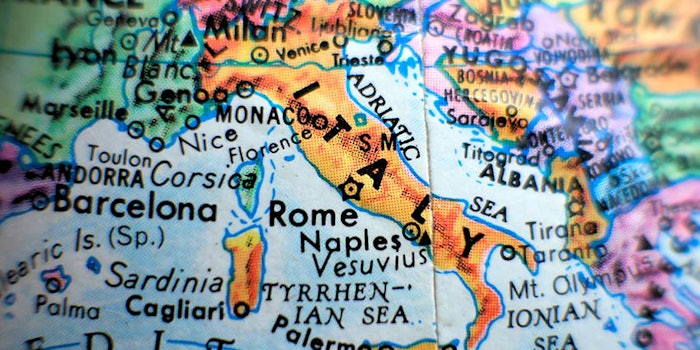 BioAktive, a plant-based ingredient supplier for cosmetics and personal care, has appointed Garzanti Specialties as its distributor in Italy. Garzanti Specialties will handle all business from BioAktive's core portfolio of products, including existing customers, which was previously handled from BioAktive's Limburgerhof, Germany offices.
Garzanti Specialties will hold inventory, sample stock and offer sales/technical support for customers, allowing for BioAktive to have a stronger presence, more growth and better support in Italy.
BioAktive has existing business in Italy and a strong interest in its products like Natralite, which has particularly high potential in Italy as people look for silicone alternatives, HydraMaxx and DermaMaxx.
Related: Natural Balm-like Ingredient Fills Petroleum Jelly Gap
Italy, which is one of the top markets for personal care and cosmetics in Europe, has over 600 producers and Grazanti believes BioAktive's portfolio will be well received in the country's market.
Related: Create Sensorial Naturals with Plant-derived Silicone Alternative
"We chose Garzanti Specialties because of their long experience, their commitment to service and their track record of success in the Italian market," said Robin Willmann, BioAktive co-founder. "We have a very similar approach and great synergy. They understand our products and value proposition and are a fantastic team of people. We are very confident in our collaboration."
"We as Garzanti choose BioAktive because we have a common view of the business and of the future," said Stefano Lodi, innovation and sales manager at Garzanti Specialties. "We are investing our passion, competence and knowledge to deliver 'greener' products and concepts to the Italian market. We have been working as a pioneer [for] many years with botanicals and green products in animal health and nutrition, in nutraceuticals and food supplements and now we are starting a new chapter of our green attitude in cosmetic market!"