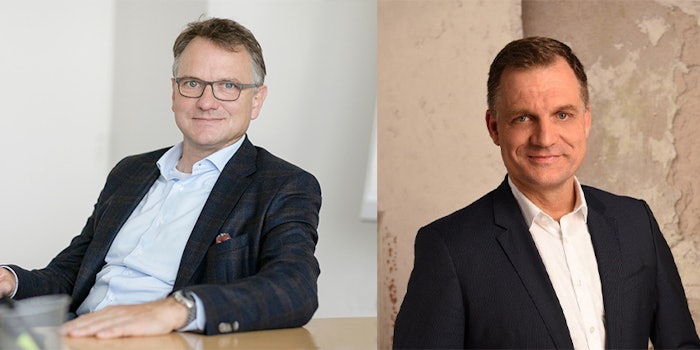 Gelita AG, a market leader in the field of gelatin and collagen peptides, has appointed two new members to its management board. 
See related: Fish-derived Verisol Peptides Promote Skin Elasticity, Hair Thickness
Jan Christoph Teetz will serve as CFO of Gelita AG, effective Oct. 1, 2020. Teetz was previously CFO at Tesa SE.  
Sven Abend, Ph.D., will join the executive board effective Nov. 1, 2020. Abend was previously COO of the Lonza Group and a member of its executive board.
Abend is succeeding Franz Josef Konert, Ph.D., who will retire after 11 years at Gelita AG.