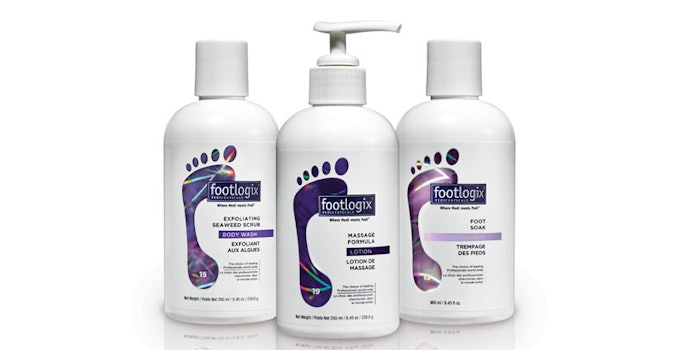 Footlogix Pediceuticals, a Louella Belle brand, launched in Ireland at the Professional Beauty Show in Belfast. The foot care line is formulated to treat various skin conditions that can affect the feet—from average dryness to more severe conditions.
"We were delighted to launch Footlogix in Ireland at the Professional Beauty show in Belfast. It was fantastic to meet so many prospective customers and talk to them about the brand, Footlogix is so results-driven that it really does need to be seen to be believed. This was the perfect opportunity to demonstrate what the products are capable of and how they can transform a pedicure menu regardless of the size of business," said Jamie Crook, director of Louella Bell.
Footlogix offers several lines of products for all foot conditions and are formulated for both professionals and consumers. Currently, Footlogix is available in 55 countries in salons and spas around the globe.