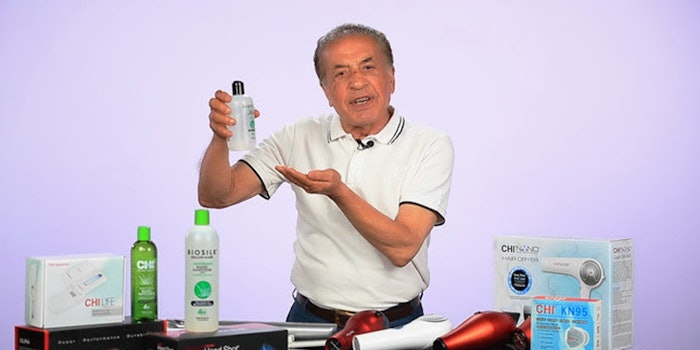 Farouk Systems Inc. launched its Health + Care division that reportedly showcases an array of CHI and BioSilk product innovations to help kill viruses, bacteria and germs.
Further reading: CHI Haircare Creates Hand Sanitizers for Coronavirus Relief
The Houston-based brand shifted its manufacturing to create products beyond beauty with a focus on safety when COVID-19 began spreading in March 2020. 
Products in the division include:
CHI Natural Gardens Moisturizing Hand Sanitizer
BioSilk Moisturizing Hand Sanitizer
BioSilk Aloe Vera Hand Sanitizer
CHI & BioSilk Automatic Dispenser
CHI & BioSilk Pedestal & Automatic Touchless Dispenser
BioSilk Moisturizing Hand-2-Sanitizer Spray with Alcohol & Peroxide
CHI Life Germicidal UV Light Device
CHI Life Handheld UV Light Device
CHI Hair Dryers with Blue Light Technology
Dr. Farouk Shami, founder and chairman of Farouk Systems Inc. said, "We want to serve our community, and create useful products needed in today's market so we could do our part to help stop the spread of COVID-19. Because together we are stronger."