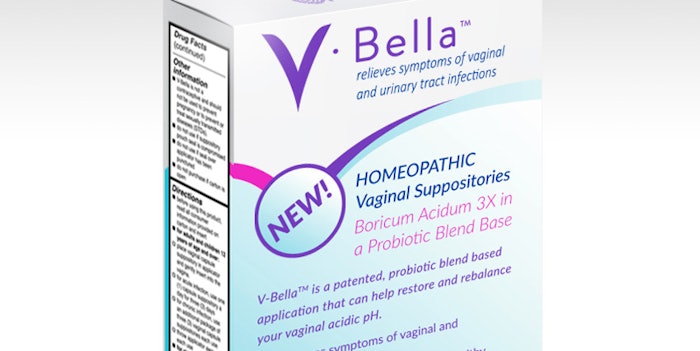 Probitotic skin care and supplement company, BeBe & Bella, launched its probiotic-based, homeopathic vaginal suppository, V-Bella, to help balance and restore health to the vaginal microbiome.
Further reading: Beauty Inside: Ingestibles in a Pandemic
V-Bella is a fast-dissolving absorbent suppository that is taken once per day. If taken for just three days, it can:
Eliminate odor
Reduce discharge
Restore freshness
Soothe inflammation and redness
Ease dryness and symptoms of vaginal and urinary tract infections, such as

burning, itching and irritation, and rebalance the vaginal acidic pH
V-Bella can be purchased online at bebeandbella.com for $29.95.
Key ingredients include: Lactobacillus, boricum acidum 3XHPUS, vitamins E and C, pullulan