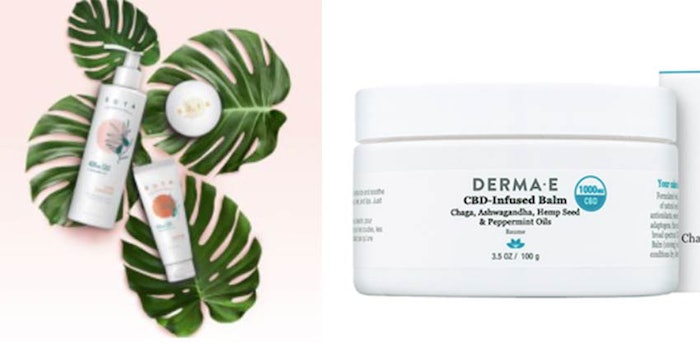 As shown in our latest 2020 beauty report and forecast, CBD continues to be a hot category. For instance, Future Market Insights reports that the CBD skin care market may experience a CAGR of ~26% between 2020 and 2030.
But how can consumers navigate brands? LeafReport, a peer-reviewed website, has launched its product rating system to take into account more objective criteria.
Further reading: Cure Pharmaceutical Acquiring CBD Specialist Sera Labs
According to Lital Shafir, head of product at Leaf Report, consumers are not proficient at reading lab reports of products, so the rating system is meant to address that in its reviews.
Product rating criteria includes:
Extract type

Additional ingredients

Quality assurance

Hemp quality

Price per mg CBD
In addition to the product rating system, LeafReport will soon be launching a brand rating system so CBD brands can see how they compare against others.
Shafir said, "There's an inherent problem in the world of rating products, particularly CBD, in that reviews are too subjective and lack complete transparency. Our objective is to build out the world's most comprehensive CBD product rating system and database. We want to be to CBD what the internationally-recognized wine rating system is to wine."
Balanced Health Botanicals Launches Skin Care Line
BOTA, a new plant-based skin care line enhanced with CBD, is now available through Balanced Health Botanicals. 
The line is said to provide skin care free of harsh chemicals with natural ingredients that have a number of verifiable skin benefits.
Items in the line include: 
Warming Muscle Melt 

Crème; combines warming cinnamon oil, shea butter and help extract to help you unwind

Ultra-Rich Body Crème; combines shea butter, jojoba seed oil and help extract

Age Defying Hand Lotion; soothes skin with apricot oil, avocado oil and shea butter
Ami Wellness Herbal Rollers and Body & Face Oil
Female-founded Ami Wellness creates handcrafted tinctures, face and body oils and herbal rollers.
Products in line include:
Calm Herbal Roller and Body & Face Oil; eases tension and relaxes your mind

Dream Herbal Roller and Body & Face Oil; helps you fall asleep faster, stay asleep longer and re-energize your mornings

Daily Herbal Roller and Body & Face Oil; helps focus your mind, boost energy and support overall well-being

Soothe Herbal Roller and Body & Face Oil; melts away soreness, alleviate joint pain and help your body heal

Pure Herbal Roller and Body & Face Oil; boosts your mood, restores balance to your body and helps manage stress with full-spectrum hemp oil
CBD Balm by Derma E
Derma E launched a new CBD balm as part of its Therapeutic Topicals line of products. 
The balm has a high CBD dosage of 1,000 msgs and is enriched with omega-3 and omega-6 fatty acids. According to Derma E,  the shea and cocoa butter in the balm works to replenish and strengthen the skin's surface against moisture loss 
Adaptogens such as chaga mushroom and ashwagandha reportedly also help calm the appearance of redness. 
The CBD Balm is available for $32.99 at dermae.com.