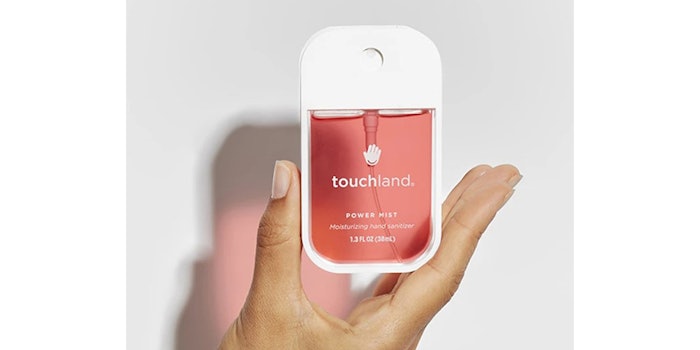 Touchland has launched its Power Mist Moisturizing Hand Sanitizers at Target.com. 
Previously: Hand Sanitizer by Noshinku
The four scents include Watermelon, Citrus, Aloe Vera and Neutral. They are available each for $12. 
The fast-evaporating sanitizer formula kills 99.99% of harmful, illness causing germs. It is moisturizing, non-sticky and contains nourishing ingredients like aloe vera and essential oils. 
Andrea Lisbona, Touchland founder and CEO, said: "We are beyond excited to expand our reach with our partnership with Target. After huge success with Ulta, Amazon, Urban Outfitters, Bloomingdale's, Revolve and many more, we're so excited to have introduced the Target customer to the colorful world of Touchland. Our top two scents, Aloe Vera and Watermelon, have been restocked twice in the past month."