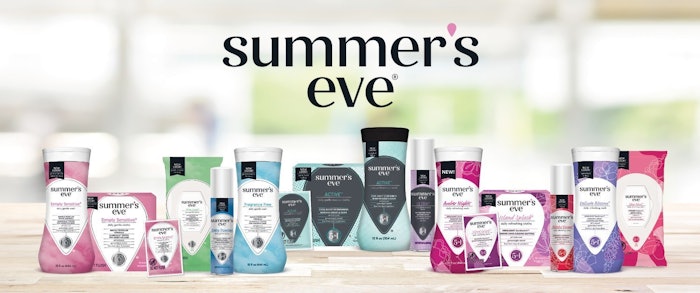 Summer's Eve is rebranding its line of intimate care products with new colors and sleek graphics.
Each collection in the portfolio now features a different design and feel that reflects the scents and uses of the products. 
The Refresh collection offers bright colors and florals, the Gentle collection has a dreamy cloud aesthetic and the Active collection has a strong performance visual that includes black accents and beads.
Jeanne Collins, vice president of marketing at Prestige Consumer Healthcare, said, "At Summer's Eve, we have been dedicated to supporting women for over 50 years and want to continue to evolve as a brand with our consumers and their needs. With changing times bringing new focuses for our consumers, we want to continue to support and empower them with new products that fit seamlessly into their lifestyle and look great, too."