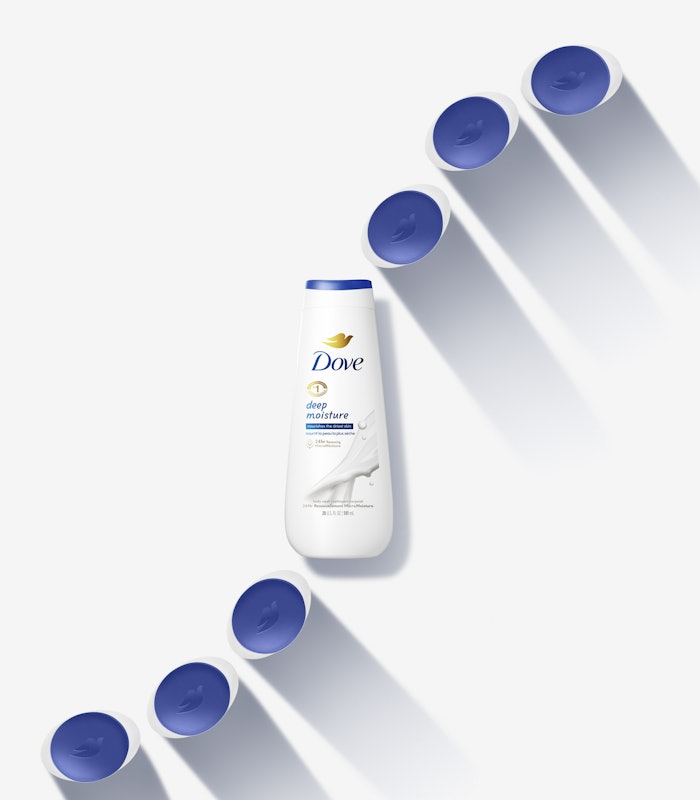 Dove is launching a new body wash featuring 24-hour Renewing MicroMoisture, powered by proprietary nano technology to actively regenerate the skin's moisture.
Dove's new formula continuously nourishes skin and improves its moisture barrier for a full 24 hours, as well as uses proprietary technology with millions of moisturizing microdroplets to help boost and retain moisture.
These tiny droplets deposit onto the skin, fitting into the gaps and crevices of dry skin for a silky-smooth finish, while stearic and palmitic fatty acids penetrate deeply within the stratum corneum and work with the skin's natural renewal processes to visibly reduce dryness by 50% after every shower.
This formulation is Dove's first PETA approved vegan body wash. It features a 98% biodegradable formula and uses 100% plant-based moisturizers. 
The body wash's design is Dove's first upgrade to its bottle pack in 17 years. Its shower-friendly design allows the user to hold it, flip the cap, and dispense the body wash with just one hand. The bottle has also been crafted to allow it to be inverted on one's bathroom shelf when it gets low and the cap can be completely removed.
Dove is also launching its Revitalizante body wash with cherry and chia milk that is the first Dove body wash with English and Spanish text on the bottle to launch in the United States. Revitalizante has a formula with cherry-pink hues, and is also available in beauty bar and exfoliating body polish formats.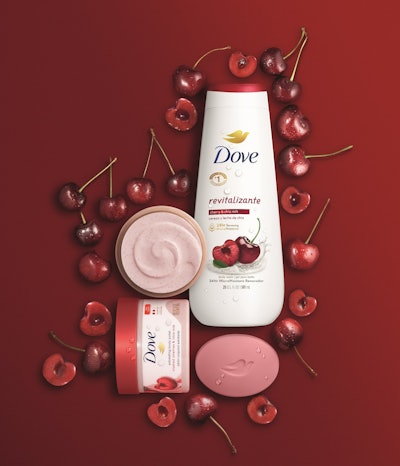 Marcela Melero, vice president, global Dove skin cleansing, said, "Dove is used by 174 million people around the world every day, and is in more than 60% of U.S. households. We're chosen and preferred by so many because we are constantly raising the bar and offering a superior level of care. We're focused on understanding evolving skin care preferences and continuing to meet new needs through innovation. Change is beautiful and we're thrilled to be making one of the biggest evolutions of Dove body wash in nearly two decades."