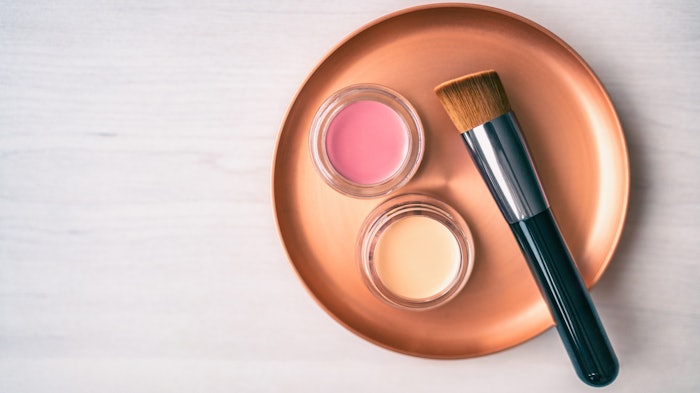 Photo 194623514 © Martinmark | Dreamstime.com
The 1980s were full of bright blush and high cheekbone looks, and that trend seems to have made it full circle in 2022. According to the NPD Group, blush sales increased by 39% throughout 2021.1 These blush sales came from stick and cream formats, doubling from 2020.
Featured: Cosmetics & Toiletries Color Cosmetic Formulary
It seems that after months of wearing a face mask constantly, we are a bit desperate to bring color to our faces and put a bit of life back into them. Obtaining a lifted, elevated look has been trending recently and the use of statement blush is one way to achieve this. From the catwalk to TikTok, blush of all kinds is pushing the limits in beauty now.
A quarter of U.S. makeup sales relies on social media, especially among gen Z and millennials. This level of influence is driving makeup trends and purchases.1 According to the all-in-one shopping app and payment service Klarna, purchases of blush overall increased by 17% from 2020 to 2022. However, purchases of cream blush increased a whopping 89% at the same time, while powder sales jumped 37%.
The push toward cream/liquid formats over the classic powder format is due to the unique and innovative textures that allow for a smooth, natural and skin-like finish that blends seamlessly into the foundation.2 There has been an overall rise in brands launching liquid blushes such as Rare Beauty, Saie and Glossier.
Emulsion Systems
When formulating a liquid blush, a few formula types can be used: o/w emulsion, w/o emulsion, w/si emulsion, anhydrous cream and aqueous gel. When selecting which format will be used, it is important to consider the qualities that come with each.
An o/w emulsion, for example, will provide light slip and a less rich and matte texture, while a w/o emulsion provides good slip and a rich texture. Although w/o can be like w/si in processing, w/si can provide good slip, a light film and soft silky texture to the skin.
Both w/o and w/si will have suspended pigments to minimize color shifting. An anhydrous cream may also provide a silky feel and even blend with the skin. This formula type allows for high coverage and waterproof properties. Finally, an aqueous gel may provide a more natural appearance, and the use of current pigments may allow for a tinted effect on the skin. 
Emulsifiers
W/O, o/w and w/si emulsions require an emulsifier to allow oil/silicone and water to peacefully coexist. Low hydrophilic-lipophilic balance (HLB) emulsifiers may be used to enhance pigment dispersion. Some examples include lauryl glucoside, myristyl glucoside, polyglyceryl-6 laurate, cetearyl olivate, sorbitan olivate, polyglyceryl-3 sorbityl linseedate, cetyl PEG/PPG-10/1 dimethicone and fatty alcohols.
Selecting the correct emulsifier not only can enhance the stability of a formulation, but also will affect the after-feel of the formulation. It is important to test the emulsifier with different types of emollients to note how each emollient may affect the after-feel with the use of the desired emulsifier. 
Emollients
Bendability, pigmentation and finish can be optimized with the use of emollients. Emollients in a liquid blush can alter the texture, feel and application of the products. The use of polar oils such as caprylic/capric triglyceride, PPG-15 stearyl ether, coco-caprylate/caprate, decyl oleate and diethylhexyl carbonate provides high spreadability, enhanced skin feel, emolliency and pigment dispersion.
Related: Spate: US Consumer Trends on Makeup and Retro Hairstyles
These polar oils can emulsify into o/w and w/o emulsions; however, the use of a high concentration of polar oils requires the use of high HLB emulsifiers.3 The use of non-polar oils may additionally be effective in creating a cushion and dewy glow on the skin; some examples include mineral oil, coconut oil and petrolatum.
Optimizing the use of non-polar and polar oils will help the formulator develop a formulation that provides the desired attributes; whether a natural, matte or dewy finish. As with any product type that utilizes oils, it is important to keep the blush from going rancid with the use of antioxidants such as tocopheryl acetate, tocopherol, BHA and BHT. 
Thickening Agents
The user experience is just as important as the after-feel of the formulation. This may be optimized using thickeners to create an experience ranging from a creamy/buttery application, to a lightweight, water-like break onto the skin.
Using thickeners additionally assists in ensuring the formulation can properly dispense out of the desired packaging, whether that be a tube, doe-foot applicator or pump. Some options for thickeners include silica dimethyl silylate, magnesium alumina silicate, hydroxyethylcellulose, cellulose gum, xanthan gum, Acacia senegal gum and acrylates copolymers.
Colorants
Pigments are used to impart color on the skin and provide a flush, rosy tone. The formulator has the option of using lakes and iron oxides when developing. Many formulas will combine the two to help achieve the desired color; however, it is important to note that lakes tend to tint the skin whereas iron oxides provide coverage on top of the skin.
If the formulator is seeking to create a cheek tint, using a higher concentration of lakes would be suggested. In contrast, if the formulator wants to create more of a traditional blush, iron oxides at a higher concentration would be recommended. Examples of colorants include red 28 lake, yellow 6 lake, red 7 lake, iron oxides (CI 77491), iron oxides (CI 77492) and red 30 lake.
Conclusion
Whether it's the 1980s or 2022, blush is alive and present, and people are purchasing it at an exponential rate. With the multiple formula types available, a formulator can create any number of products with vast varieties of textures and feel to meet this consumer need.
To achieve this, the formulator must understand the desired attributes to optimize each ingredient choice for the given formula type. They also must select the proper thickener, emulsifier and emollients for the desired texture and feel. 
Finally, when selecting the correct colorants, the formulator must be familiar with color theory and know whether they intend to achieve a tint that is close to the cheek, traditional blush or a hybrid of both. 
Previous "Formulating on Trend:" Healing Acne Care
References: