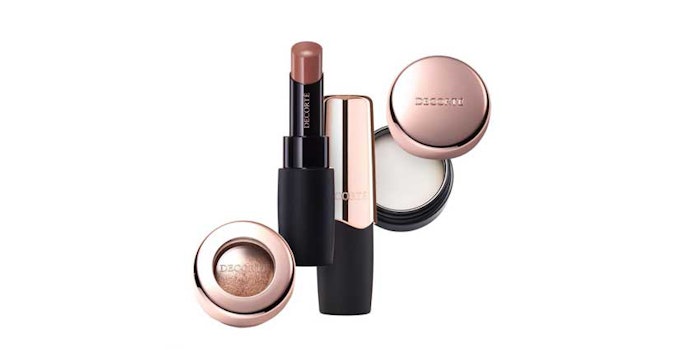 Selfridges London has been announced as the first partner outside of Asia to offer the new color cosmetics from Decorté, starting January 15, 2018. 
According to the company, it hopes that offering the new products exclusively at Selfridges will strengthen its relationship with U.K. consumers. Decorté will reportedly take over the Selfridges Mary Site on January 25 through February 1, with makeup artists on-hand to help shoppers experience the new makeup offerings. 
The Details 
Dip in Glow: A multi-use highlighter with the texture of a serum and moisturizing oil (SRP £32).
Eye Glow Gem: Eyeshadow available in 30 shades (SRP £25).
The Rouge: Lipstick available in 30 shades and in both a matte (5 shades) and glow (25 shades) formula (SRP £32). 
Selfridge's director of beauty, David Legrand, said, "We are extremely excited about Selfridges being the first retailer here in the U.K. to offer Decorté's latest makeup color extension where our customers will be able to experience these new products before anyone else in the world, including those consumers in Asia. We admire the brand for its future-gazing approach to skincare and color innovation; making it an unmissable addition to our beauty hall."