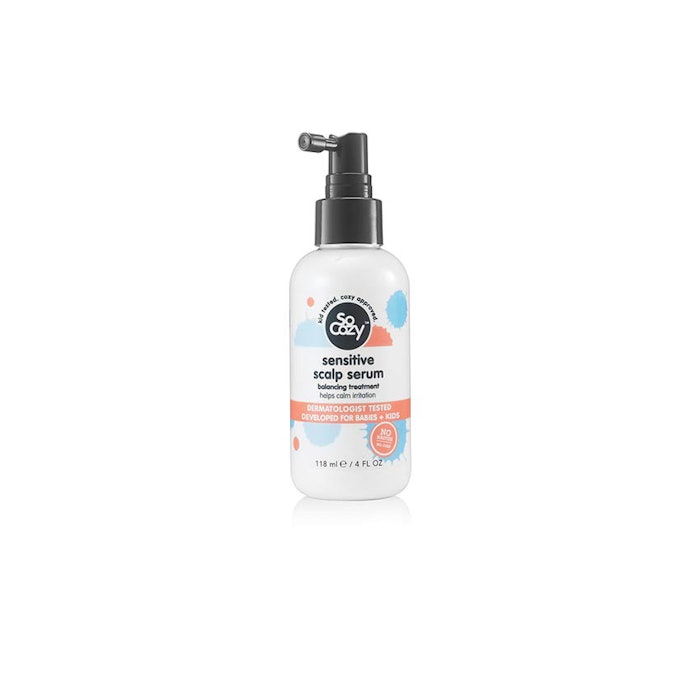 When New York children's salon owner Cozy Friedman launched her SoCozy line of clean, salon-quality kids hair care in 2002, retailers were unsure of how to merchandise the line. However, as products aimed at children and their parents have grown in sophistication, distribution channels have caught on.
Today, SoCozy retails at Target, CVS, Walgreens, Old Navy, Toys R Us and Babies R Us, BuyBuy Baby, grocers, salons and numerous others. In 2015, the brand was in 1,883 doors; in 2016, that number rose to 7,724. Today, the brand is in roughly 8,000 doors. Speaking with Global Cosmetic Industry, Friedman noted that the digital landscape has leveled the playing field for smaller brands like hers, allowing SoCozy to viably compete on a national level.
Today, the brand's range includes the easy, multifunctional Cinch products; Behave styling products; Boo! lice prevention hair care; Boing curl care; Splash post-swim care; and the new gentle hair care line, Hush. The Hush range is in line with a wider trend of skin care trends migrating into the hair space, particularly regarding sensitivity. Hush comprises Sensitive 2in1 Soothing Shampoo + Conditioner ($9.99), Sensitive Scalp Serum Balancing Treatment ($9.99), Sensitive Leave-in Ultra-Gentle Detangler ($9.99) and Sensitive Styling Foam Natural Hold ($9.99).
Roughly half of the population suffers from some level of sensitive skin ...
Roughly half of the population suffers from some level of sensitive skin that is still developing, said Friedman. The issue is more acute for babies and toddlers who have uniquely thin and delicate skin. Friedman consulted with Dr. Dendy Engelman, a board-certified dermatologist, to build the Hush range and, in her words, break the cycle of sensitivity.
The line comprises a proprietary blend of six ingredients that help balance the skin's pH levels to hydrate and nourish the scalp. In addition, the tube of the Sensitive 2in1 Soothing Shampoo + Conditioner features a soft massaging brush that "helps to lift away dirt, flakes and oil, plus supports the increase of micro-circulation and oxygen to the root," according to the brand. 
3 Keys to Building Kids Hair Care for Today's
Parents
Retailers are beginning to build kids sets and baby sets in response to an emerging consumer demand, said Friedman. But success required that her brand fulfill a number of key considerations.
Clean Formulations
Friedman noted that millennial moms are well-informed by influencer videos, product reviews, etc., and averse to conventional chemicals. As such, the SoCozy range was formulated without parabens, sulfates, synthetic colors, propylene glycol, formaldehyde, alcohol, gluten and nuts.
Friedman explained that the concept of "clean" products has begun to trump aspects such as natural or organic. People (particularly millennials) are committed to wellness and living cleaner, healthier lifestyles. Parents inherently want what's best for their children, and this includes the products they use on their hair and body. The brand's formulations—which adhere to the California Safe Cosmetics Act of 2005—are built to allow parents to feel good about every ingredient listed on the bottle.
Influencer-crated content is central to SoCozy's marketing strategy ...
Efficacy
These parents also demand that products work, Friedman noted. So, leveraging an expert panel and in-salon testing, SoCozy has developed a problem/solution positioning. The company's salons, located on the Upper East and West Sides of Manhattan, recently celebrated their 1 millionth haircut, according to Friedman. Each customer interaction creates new knowledge for the brand regarding consumer issues, as well as the effectiveness of various products and techniques.
In addition to optimizing formulas, the salon experience has allowed Friedman to customize SoCozy's packaging. The products are designed with flip caps that can be opened with a thumb, allowing parents to deploy product with just one hand. The brand also uses spray nozzles that deliver the optimal amount of product, compared to a standard pump.
Authenticity
Finally, Friedman explained that today's moms care about the authenticity of the brands they buy. As a result, SoCozy has created relationships with about 1,500 kid-centric influencers like Boston Mama ("GUYYYYSSSSS this stuff works like magic.") and #curltalk SoCozy ambassadors Katie Salzano and her daughter, Kaia.
Influencer-crated content is central to SoCozy's marketing strategy, said Friedman. These unpaid influencers must love the brand and have real issues they're trying to solve for their kids. This generates genuine feedback, photos and other content that the brand is able to leverage in its social media channels and blog. The small-scale nature of its partner influencers, which typically are in the range of 10,000 followers, allows SoCozy to have a more intimate connection with followers.
The brand has real relationships with its influencers and salon clients ...
Friedman explained that, importantly, the brand has real relationships with its influencers and salon clients, allowing SoCozy to hear directly from them what they want and are looking for in their products. The brand is able to incorporate this feedback into its product development.
The Next Phase of Growth
SoCozy continues to listen to what consumers want for their babies and children, and watch emerging trends in adult hair care to understand what innovation it can next deliver to the category. The brand will continue to push its position in the clean product space across the salon, specialty food, drug and mass channels, including Amazon. Meanwhile, SoCozy has a number of new and differentiated products in the pipeline for 2018 and beyond.