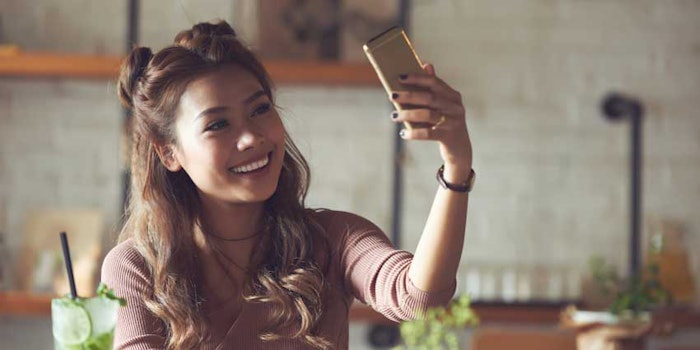 Clairol has become the first beauty brand to use Snapchat's new shoppable lenses. 
According to Clairol, this partnership delivers a seamless experience that gives individuals the opportunity to try, share and buy their Color Crave products directly from the app. Once a user has selected and virtually tried on the hair color of their choice, they can click the "more" button which will direct them to an online retailer. 
The lenses will run on the Snapchat app until June 30. In addition, how-to videos being released during this time will showcase looks consumers can achieve with Clairol's Color Crave.
Other brands currently using this featuring include Adidas, King and STX Entertainment.
Steve Indich, GM, Beamly, COTY's internal digital team, said, "Showcasing product use through our campaigns in a seamless and scalable AR experience is an important way to bring the fun of beauty to life. There is so much opportunity with digital experience, especially due to the barriers of being able to 'try on' products when in store. With market-ready solutions such as lenses and the ability to now shop those experiences, we are gaining insight into how we can not only earn consumers attention but also be part of their evolving path-to-purchase. Bridging the gap between content and commerce is certainly top of mind."