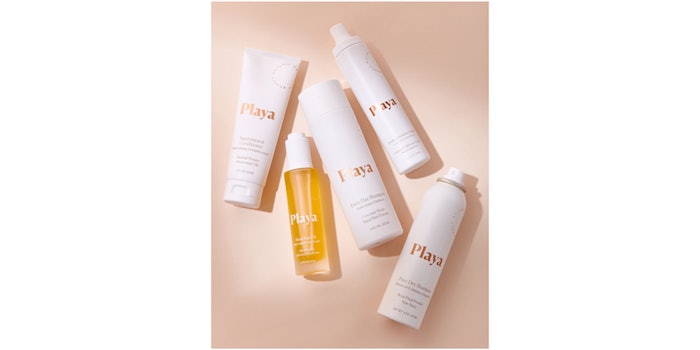 California-based hair care brand, Playa, has announced its launch on Sephora.com.
After entering the market in May 2017, significant growth has transitioned Playa from direct-to-consumer to the global retail space. The brand attributes its popularity to "identifying the need for a better balance of luxury and efficacy in the natural hair space coupled with consumers' increased desire to shop clean."
Playa's collection, which features shampoo, conditioner, texture spray, dry shampoo and hair oil, was created to simplify consumers' hair care routines. All of the products are available for $26–$38 on Sephora.com.