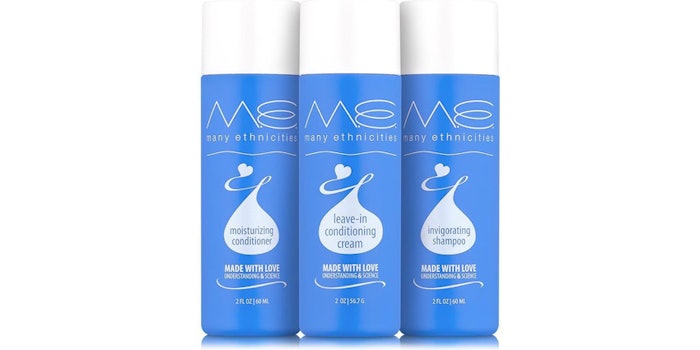 Many Ethnicities is a hair care brand specializing in natural, cruelty-free products for multicultural consumers. 
Ena Hennegan, MD, creator of Many Ethnicities, explained that, before she launched Many Ethnicities, she struggled to find "a premium line composed of premium ingredients and manufactured in small batches to exacting standards." 
The adult collection, retailing for $60, includes the Invigorating Shampoo, which includes hydrolyzed pea protein; the Moisturizing Conditions, meant to give hair moisture and manageability without the oily residue; and the Leave-In Conditioner Cream, created to retain moisture without weighing hair down. 

The kids' collection includes the Gentle Kids' Shampoo, Light Kids' Conditioner and Leave-In Kids' Conditioner.