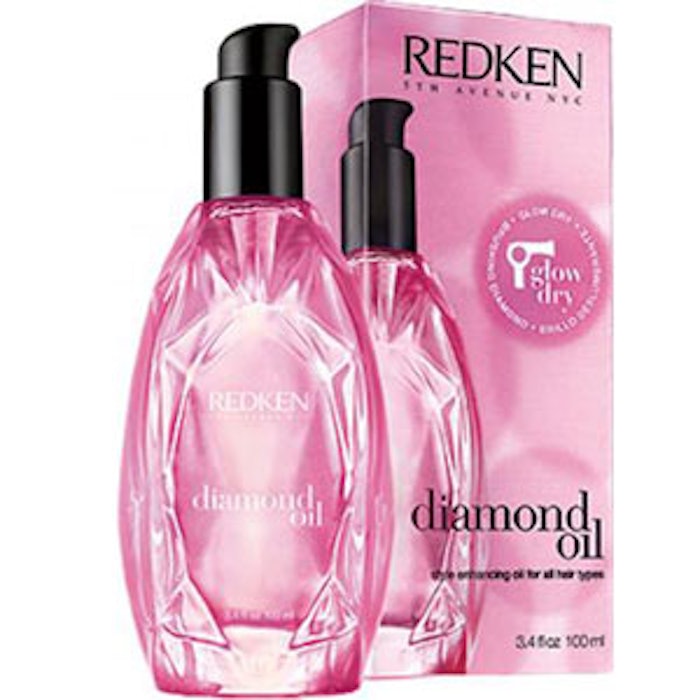 What it is: Glow Dry Style Enhancing Blow-Dry Oil by Redken
Claims: Lightweight style enhancing blow-dry oil, the blow-dry oil features Redken's heat-responsive oil technology with transforming silicones that evaporate when heat is applied to add instant shine and manageability and shape control. Easy, beautiful blowout for all hair types.
Benefits include:
Reduces blow dry time when paired with pillow proof blow dry express primer.
Adds instant shine.
Lightweight style enhancer for all hair types.
Ingredient Highlights: Cyclopentasiloxane (carrier silicone that delivers dimethiconol, which adds discipline and manageability) and Phenyl-trimethicone (shine-specific silicone from the oil).