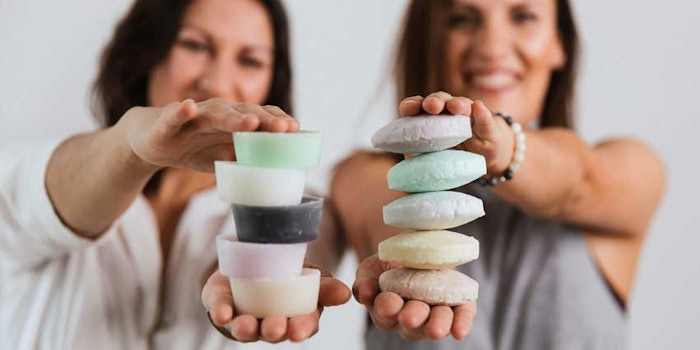 The founders of sustainable beauty brand Bottle None were not fans of the amount of water and plastic found in traditional hair care products, so they created their own natural bar shampoos and conditioners.
Co-founder Jaye Siegmueller stated, "Traditional shampoos and conditioners are more than 80% water, which requires a bottle and all sorts of added thickeners and preservatives. When you nix the water, you get more for your money, fewer chemicals and less packaging guilt."
According to the brand, its salon-grade bars are pH balanced, last for more than 50 washes and can replace two to three bottles of shampoo. Additionally, the bars are formulated with natural extracts and oils and do not contain surfactants, sulfates, artificial fragrance, phthalates or formaldehyde.
The brand's Travel Case and Soap Dish are available for on-the-road travel.
Products include:
Be You, meant for all hair types
Be Strong, meant for fine or damaged hair
Be Bold, meant for thick or coarse hair
Be Clear, meant for deep cleaning or oily scalps
Be Bright, meant for blond, red or gray hair