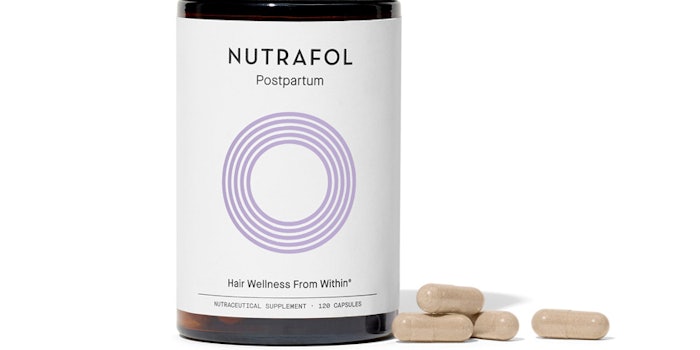 Nutrafol has launched its newest supplement, Postpartum, an OBGYN-developed postpartum hair nutraceutical.
Related: Nutrafol Anti-hair Loss Supplements for All
Nutrafol Postpartum targets the root causes of excess hair shedding and thinning post-pregnancy, by helping the body recover from the physical stress of childbirth, adapt to the emotional stress of being a mother, and filling nutritional gaps with natural ingredients.
Nutrafol Postpartum joins Nutrafol Women and Nutrafol Women's Balance to support hair health through key stages of a woman's life, including menstruation, peri- and post-menopause and now postpartum.