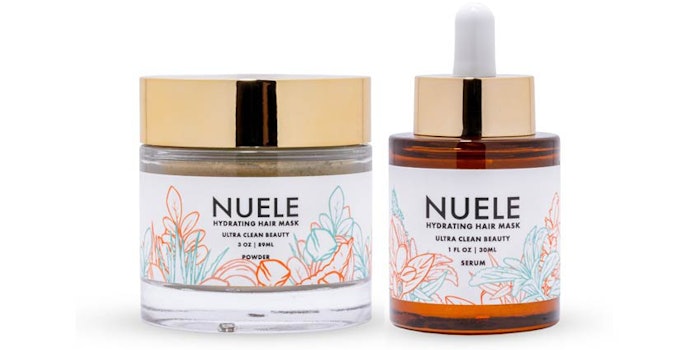 Nuele released the Hydrating Hair Mask—a serum and powder duo intended to seal in moisture and enhance nutrition on the hair and scalp.
Related: RioBabe Beauty Vitamins & Hair Mask
The Hydrating Hair Mask is made with nutrients from moringa leaf powder and contains aritha, shikakai and aloe. It uses 100% organic ingredients and does not contain synthetics, parabens, sulfates, alcohols or GMOs.
The duo costs $68.
Powder
Size: 3 fl oz jar
Ingredients: moringa seed cake, moringa leaf powder, aritha, Acacia concinna (shikakai) and Aloe barbadensis
Serum
Size: 1 fl oz bottle
Ingredients: jojoba, castor, patchouli, frankincense, peppermint and eucalyptus