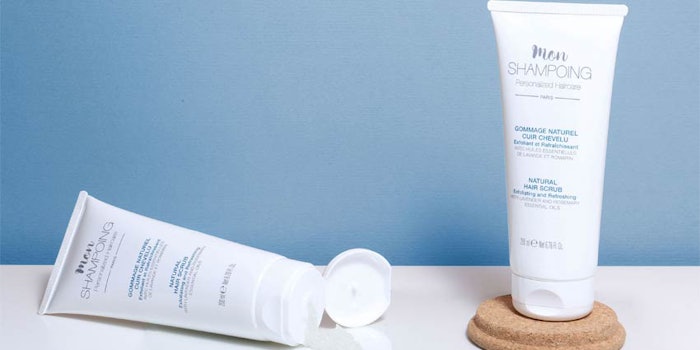 Some of the latest headlines in the hair care industry include news from oVertone, Kenra and Mon Shampoing.
Related: July/August 2021 Product Roundup
oVertone
oVertone has partnered with Urban Outfitters to sell a variety of its hair color and hair care products on urbanoutfitters.com.
The e-commerce website will carry a variety of oVertone's coloring conditioners for $32 each. The site will also carry toning conditioners in four different colors for $18 each.
The online launch also includes oVertone's colorless hair mask for $27 and clarifying shampoo for $22.
Jane Jun, VP, growth strategy and marketing operations at oVertone, says, "We are thrilled to be launching online at Urban Outfitters. They're the ideal partner for us to make healthy hair color more available to a young, expressive audience that's embracing their individuality through color and customization."
Kenra Professional
Kenra Professional has announced its first non-fungible token (NFT), in form of a limited-edition iteration of its SKU, Volume Spray 25. Kenra Professional's Volume Spray 25 will be repackaged in a bottle inspired by its original design from 1987.
An NFT is a non-fungible token, or a one-of-a-kind digital asset that is certified with proof of ownership. Designed by artist Sean McGabe, this digital asset features 80's inspired artwork, paying homage to the decade Volume Spray 25 debuted.
There will be a total of 25 NFTs created, each sold on Rarible. With each purchase, shoppers will receive a limited-edition influencer box valued at about $60.
All proceeds from this NFT will be donated to The Rapunzel Project, a non-profit organization dedicated to helping chemotherapy patients help keep their hair throughout treatment via the use of cold cap therapy.
Kenra will also hold a campaign to educate consumers on cold cap therapy through a substantial brand donation, tutorials featuring cancer survivors' stories, and in-store visuals highlighting the partnership.
The Kenra Professional Limited Edition Volume Spray 25 is available on Amazon for $19.99.
Matt Lowenthal, vice president of marketing at Kenra Professional, says, "We are thrilled to create and share this piece of our history, bridging modern technology in the form of NFTs with the nostalgic aesthetic of the original Volume Spray 25 launched in 1987. We hope Volume Spray 25 fans love this original art as much as they do the product itself, which has been a stylist & consumer go-to for over 34 years."
Mon Shampoing
Mon Shampoing has launched the Natural Hair and Scalp Scrub—designed to decrease dead skin, dust, dandruff, product and pollution residues and prepare the epidermis to better absorb future.
It is formulated with the following key ingredients: tilia water, menthol astringent, lavender essential oil, ylang ylang essential oil, Mediterranean sea water and rosemary essential oil.
Mon Shampoing Natural Hair and Scalp Scrub costs $40 per 200 ml.