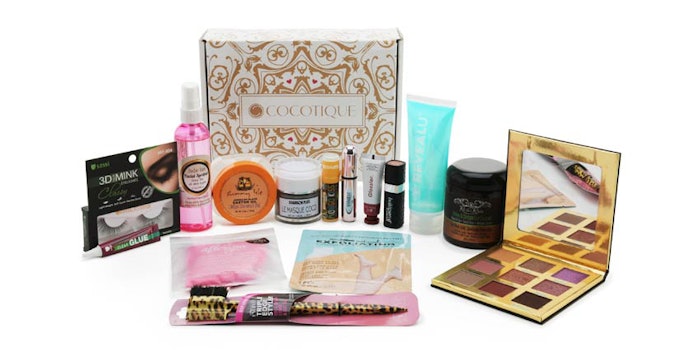 Cocotique is launching a quarterly make-up box, available for pre-sale this month for holiday delivery. The boxes will feature a premium skin care mask and four or five premium makeup products designed for melanated skin.
The boxes sell for $35 each, or $120 for all four, with free shipping.
Each season, one box will feature a golden ticket, good for a $500 gift card to a fashion retailer.
The 2021 Winter Edition Box, co-curated with fashion and lifestyle influencer Monroe Steele, is themed on holiday beauty with a fashion twist.
Cocotique's blog will offer fashion tips on how to wear the latest winter looks with the makeup in the box.