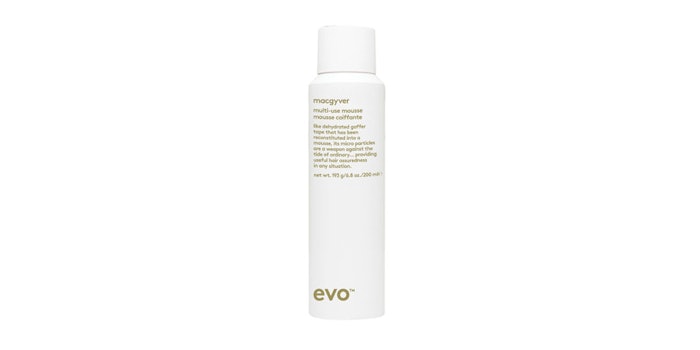 Much like its namesake, evo's Macgyver is good to have on hand in case of emergencies... you know, like bad hair days. 
According to evo, the new multi-purpose styling mousse can be used with or without heat to create volume, separation and texture. The mousse was created to style and/or finish hair looks, as seen in the video below.
The mousse was created without sulfates, parabens, triethanolamine, diethanolamine and propylene glycol.
The 6.8 fluid ounce mousse currently retails for $29.00.