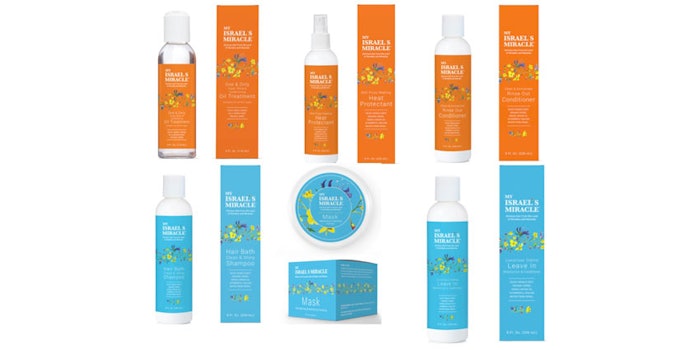 Brian K. Marks has announced the launch of his latest hair care brand, My Israel's Miracle. 
The brand reportedly comprises modernized ancient formulas that utilize its Israelceutical Complex. The complex features pomegranate, myrrh, frankincense, cumin, hyssop, cinnamon, cassia, argan oil and water from the Ein Gedi nature reserve.
Products include:
Hair Bath Clean & Shiny Shampoo
Clean & Connected Rinse Out Conditioner
Luxurious Creme Leave-in Moisturizer & Conditioner
Anti-Frizz Healing Heat Protectant
Revitalizing & Hydrating Mask
One & Only Super Shine & Conditioning Oil Treatment
Marks' previous brands include African Pride, Dr. Miracles, All Ways Natural, and Ginseng Miracle.