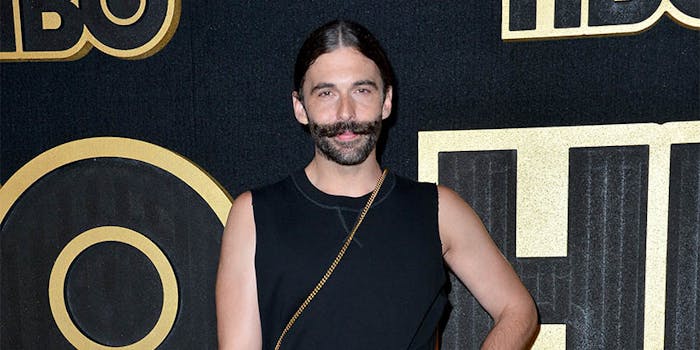 Amyris, Inc., has announced that it will be launching a new clean hair care brand through a partnership with Jonathan Van Ness, American hairdresser, television personality (Queer Eye), podcast host, actor and author.
Related: Amyris & Rosie Huntington-Whiteley Form Clean Beauty Collaborative
The partnership aims to de-gender the hair care industry with its clean formulas and packaging, and foster genuine inclusivity. It is expected to launch during the summer of 2021.
The brand, which focuses on addressing hair health needs, will feature a proprietary Amyris ingredient: hemi-squalane, a hydrating silicone-alternative that is effective across all hair textures.
Van Ness said, "I am more like the anti-transformation beauty expert: I want to empower people to love themselves and accept themselves. I have had a successful working relationship with Amyris for years because I believe in their mission and their clean, innovative formulas. They are my dream partner to bring this inclusive hair care brand to life because they remain committed to making a positive impact on their consumers and the planet."
Catherine Gore, president of Biossance, said, "Jonathan has been an incredible partner to Amyris, most recently as the Global Self-Care Ambassador for Biossance. His beauty and hair care expertise, combined with his passion for inclusivity and sustainability, make him an ideal partner. We are thrilled to embark on this new journey with Jonathan who, like Amyris, believes everyone should have access to clean, sustainable, and efficacious products." 
John Melo, president and chief executive officer of Amyris, said, "Hair care is one of the fastest growing categories in beauty, and we are aiming to lead a significant shift in the industry via this partnership with Jonathan. This new hair care brand will be a great addition to our offering in skincare, baby and mother care and clean color cosmetics. The momentum of our expanding consumer brand portfolio along with the significant progress on the previously communicated strategic transactions sets us up well for continued sector leadership in 2021."