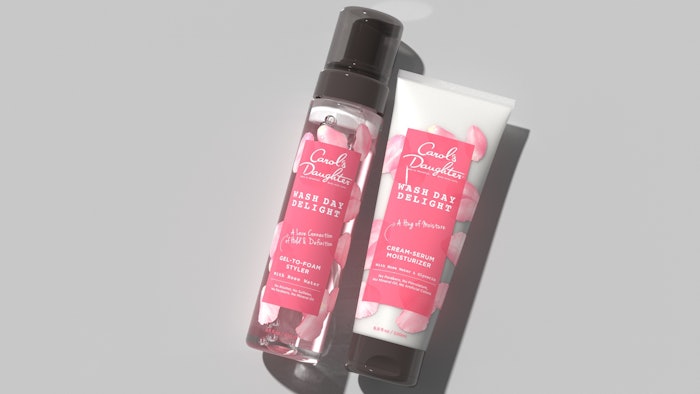 Here are some of the latest products in curly hair care—including products from Carol's Daughter, Bounce Curl, Jupiter and Creme of Nature—intended to enhance and maintain curls during the drying winter season.
On Trend: Maybelline Curl Bounce Mascara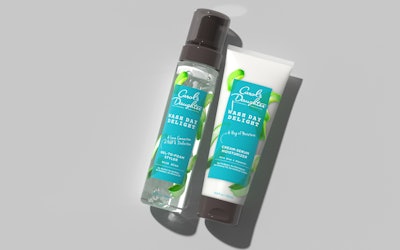 Carol's Daughter
Carol's Daughter has added four products to its Wash Day Delight collection—Cream-Serum Moisturizer with Aloe, Cream-Serum Moisturizer with Rose Water, Gel-To-Foam Styler with Aloe and Gel-To-Foam Styler with Rose Water.
These new products complete the Wash Day Delight collection that also includes a shampoo and conditioner. Each product transforms when applied to hair—from gel to foam and from a cream to a serum—to allow for bouncy defined curls and lightweight conditioning. The collection contains no sulfates, parabens, silicones or artificial colors.
"You may notice a theme with Wash Day Delight – first we saved you time on wash day with water that turned to foam, and gave you soft, ultra clean and never stripped hair," said company Founder, Lisa Price.  "Next, we hit you with the jelly that turned to a conditioning cream and gave you the slip you need for super-fast detangling.  NOW, we are back with two transformative stylers that are sure to give your curls the love and care they need, while giving you time back to enjoy on Wash Day."
All Wash Day Delight products are available on carolsdaughter.com, Amazon and retailers nationwide for $11.99.
Bounce Curl
Bounce Curl has two conditioners and a cream that are designed for winter weather.
Ayurvedic Deep Conditioner is infused with a blend of natural botanical extracts including chamomile flower and green tea extracts to provide moisture without weighing down hair. It costs $25.
Moisture Balance Leave-In Conditioner is infused with a variety of natural emollients and oils for deep nourishment. It can also be used as a primer underneath other hair products for added moisture balance and daily protection. It costs $23.99.
Avocado & Rose Oil Clump and Define Cream is a multi-purpose leave-in cream that will lightly hold, soften and boost hydration. It costs $23.99.
All three products are available at bouncecurl.com.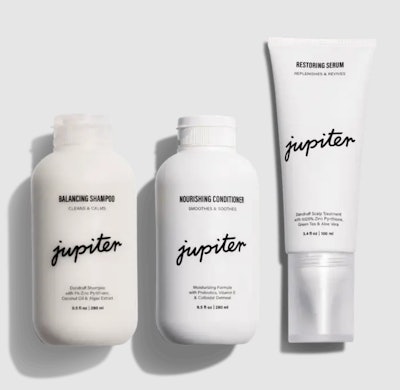 Jupiter
Jupiter's The Gotta Get Set includes a scalp care shampoo and conditioner for dry or flakey scalps. The Balancing Shampoo is formulated with 1% zinc pyrithione, squalane, sugar kelp extract and coconut oil to prevent fungal growth and resulting dandruff.
The Nourishing Conditioner contains green tea extract, probiotics, colloidal oatmeal and pataua oil to moisturize the scalp and soften hair.
Jupiter also has a Triple Threat Set that includes the shampoo, conditioner and a Restoring Serum for leave in protection.
The serum helps eliminate dandruff and control scalp irritation. It is formulated with zinc pyrithione 0.125%, niacinamide, pea protein and aloe vera juice.
The Gotta Get Set costs $46, while the Triple Threat Set costs $71. Both are available at hellojupiter.com.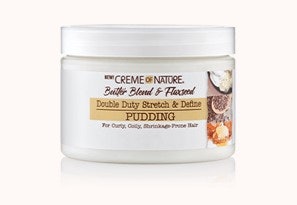 Creme of Nature
Creme of Nature launched the Butter Blend & Flaxseed collection—a specialty-ingredients line infused with cocoa, shea and mango butter blend, flaxseed oil and argan oil—focused on adding moisture and elasticity to shrinkage-prone hair to retain hydration and elongated curls and coils. The collection includes a shampoo, conditioner, styling jelly and enhancing pudding.
Double Duty Detangle & Slip Shampoo cleanses hair while detangling, moisturizing and adding slip to minimize shrinkage and maintain elongated curls.
Double Duty Rinse-Out & Leave-In Conditioner hydrates and softens hair, adding manageability and shine. It can be used as a leave-in conditioner or rinsed out.
Double Duty Elongate & Define Jelly is a lightweight multi-purpose styling jelly that provides a light hold and is intended for smoothing flyaways, eliminating frizz and controlling edges.
Double Duty Stretch & Define Pudding enhances curl definition while delivering soft, stretched curls. It also has a light hold and is intended for smoothing hair and defining twist and braid out styles.