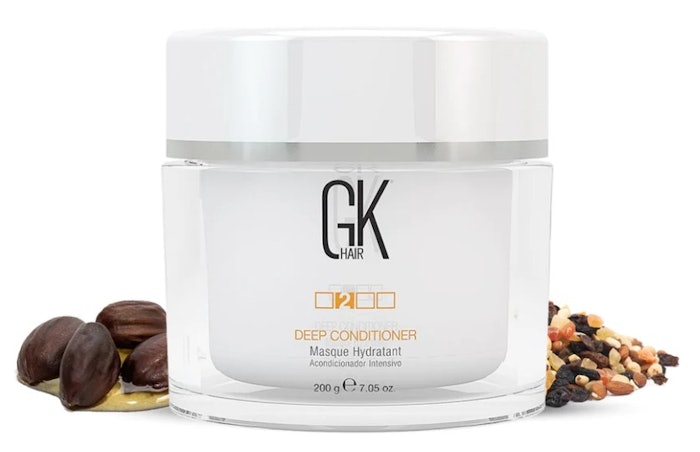 GK Hair has launched its Moisture Range, which is said to provide instant nourishment and restore hair vitality.
Previously: LolaVie Launches Restorative Shampoo and Conditioner
The range is infused with Juvexin, an advanced keratin-protein blend. It also features plant extracts, and natural oils including jojoba oil, argan oil and seed oils. 
Products in the collection include: 
Moisturizing Duo: Ideally designed for dry, damaged, and color-treated hair, the Moisturizing Duo delivers instant nourishment and gives hair a gentle hydration boost.
Argan Oil Serum: Powered with Juvexin and argan oil, this leave-in serum locks in hydration, and keeps hair frizz-free for up to 24 hours.
Deep Conditioner Treatment:  A treatment for deep nourishment, Deep Conditioner regenerates hair bonds from within and repairs the damage caused by external factors.
Leave-In Conditioner Spray:  Leave-In Conditioner Spray is lightweight and evens the porosity of the hair by restoring moisture.
Leave-in Conditioner Cream: A drying aid for smoothness and shine.