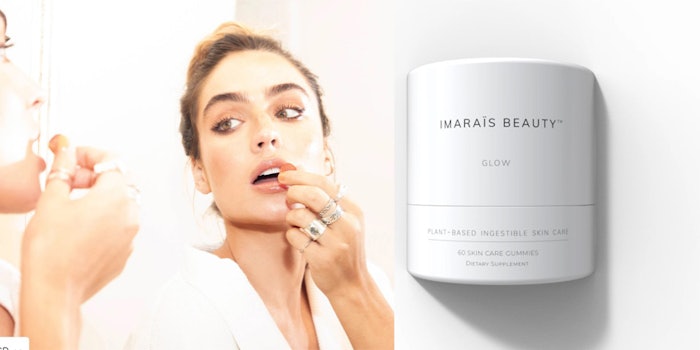 Influencer Sommer Ray is the face of Imaraïs, a new ingestible beauty brand.
Previously: Brown Girl Jane Launches CBD Ingestibles
According to the brand's website, its Glow skin care gummies are plant-based and sugar-free.
The gummies utilize plant-based "micronutrients with an advanced delivery system to brighten, firm and restore skin balance at the cellular level."
Ingredients: Marine algae, vegan squalane, vitamin C, non-GMO soluble corn fiber, purified water, natural fruit flavor, agar, sodium citrate, citric acid, lecithin, black carrot juice, stevia leaf extract, coconut oil, carnauba wax.